RC Show 2022 makes its return In-Person/Virtual event May 9-11
The best hospitality event of the year, RC Show 2022 makes its way back to the Enercare Center as a hybrid In-Person/Virtual event from May 9-11
RC Show 2022 (Restaurants Canada) made its way back to the Toronto Enercare Center on the week of May 9-11 (which usually takes place in March). The three-day convention brings over 150+ industry experts and innovators together, where attendees can explore innovative solutions and connect with trusted suppliers. On top of networking, attendees can watch Canada's up-and-coming talent face-off for cash and prizes.
RC Show 2022 highlights
With so many different vendors, we had such a hard time picking our favorites.  Here are a few of our favorites and why we believe they are the latest to innovate and inspire in the hospitality industry.
Impossible
The Impossible Burger brand has been making its way around Canada. As much as we are fans of competitor Beyond Meat, we do have to say the Impossible burger is way more flavourful. By eating a plant-based burger means a lower environmental footprint, less land and water, and lower greenhouse gas emissions. Each burger has 19g of protein and 0 cholesterol . The nutrition value of this burger is unreal and tastes amazing. To learn more about Impossible, visit their website here. 
Two Bears Coffee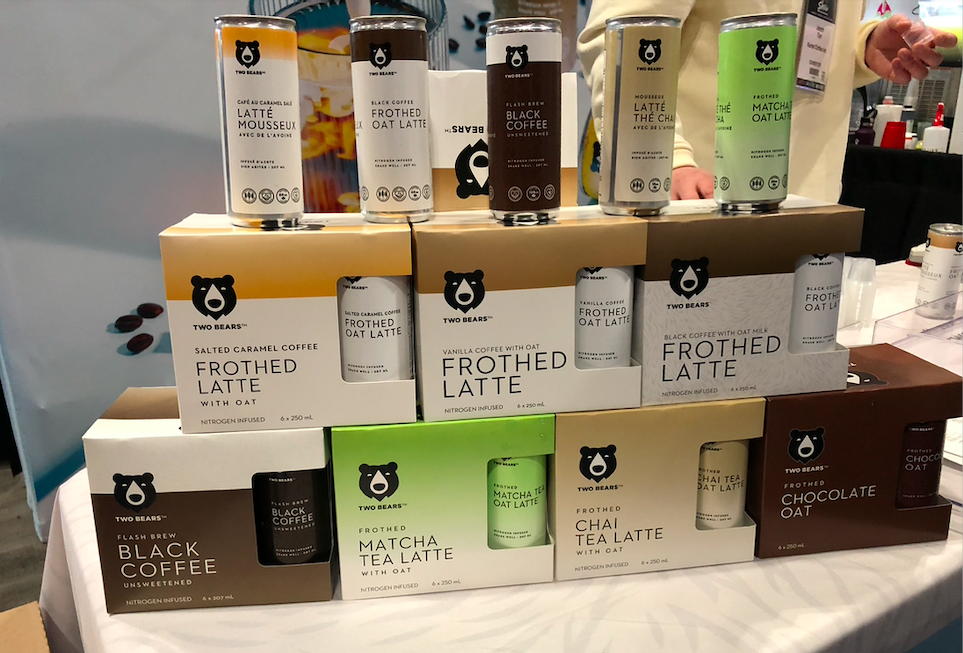 Ethically sourced ingredients, plant-based and sustainably sourced, Two Bears Coffee brings lattes in a can. Their Frothed Chai Tea Oat Latte is too die for, and it's added with nitrogen to give it that smooth texture. Two Bears Coffee can be found at a variety of retailers or you can purchase here 
Food Trucks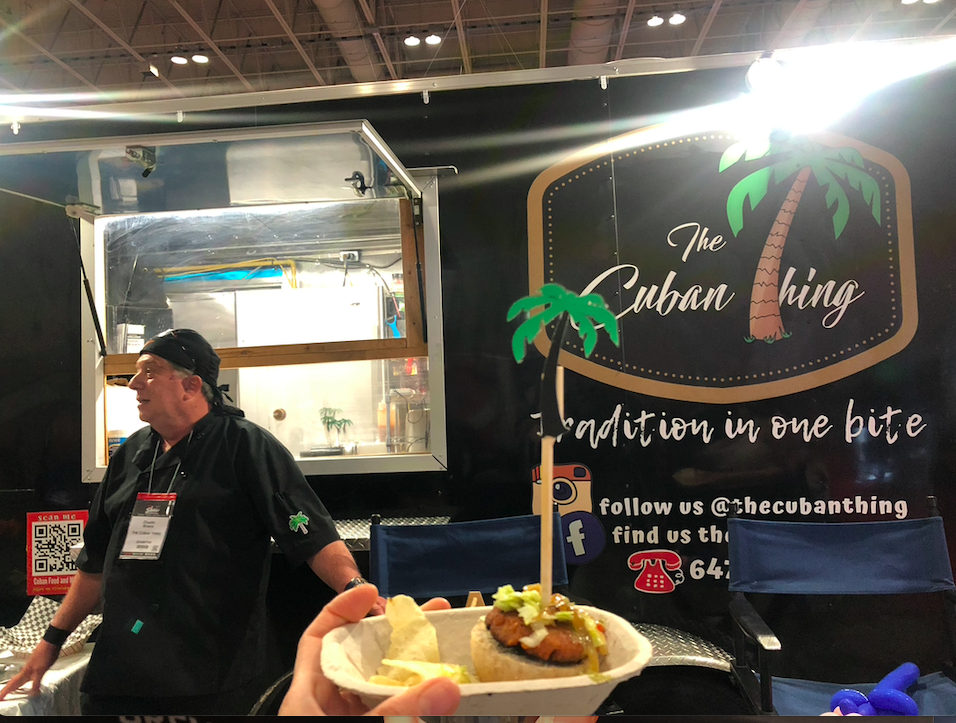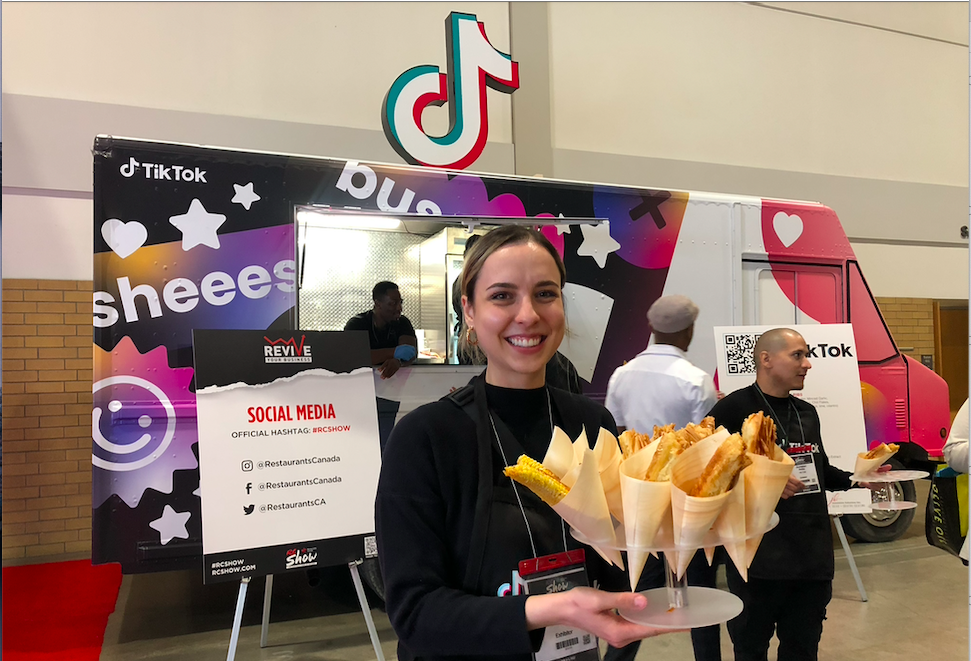 One of our favorite sections was the Food truck area. The Cuban Thing and Alijandros Kitchen were sampling some of their best sellers.  Tik-Tok even had a booth giving out some tasty snacks to promote the platform. It was impossible to resist the yummy corn ribs.
Boreal Botanical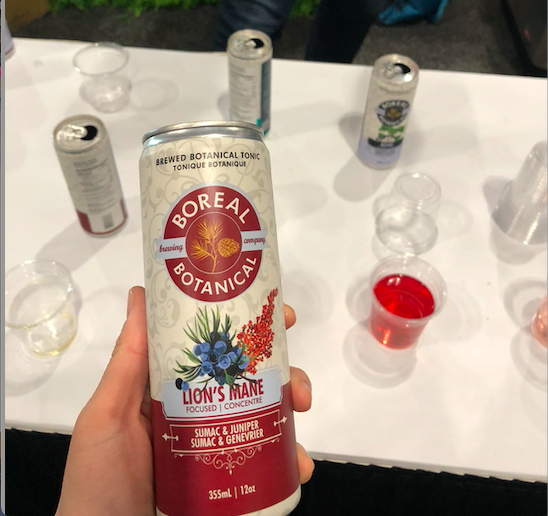 The Boreal Botanical brand was a way to dive deep into the benefits of functional mushrooms to optimize mental and physical health The drink combines the benefits of Chaga, lion's mane, and reishi to create a sugar-free, sweetener-free, and all brewed with ingredients inspired by and sourced from Canada's pristine boreal forests. The lion's mane was our personal favorite, tasted amazing, and provided great health benefits. To learn more about the brand, click here. 
Just Egg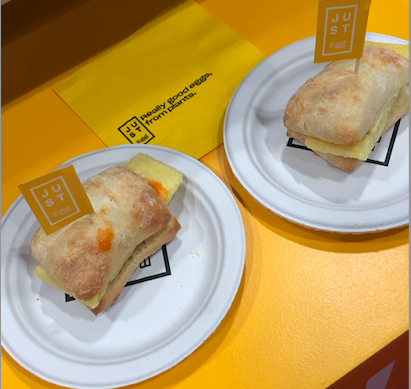 Just Egg is a plant-based brand where you can get the same texture from eggs but without cholesterol. Made from Mung Bean, each JUST EGG has about 5g of protein, 150mg of sodium, and low calories. The texture was just like a real egg, but we will say the flavor wasn't the same as an egg. But I think it's an excellent alternative for Vegans who are looking for a substitute. To learn more about Just Egg, visit their website here!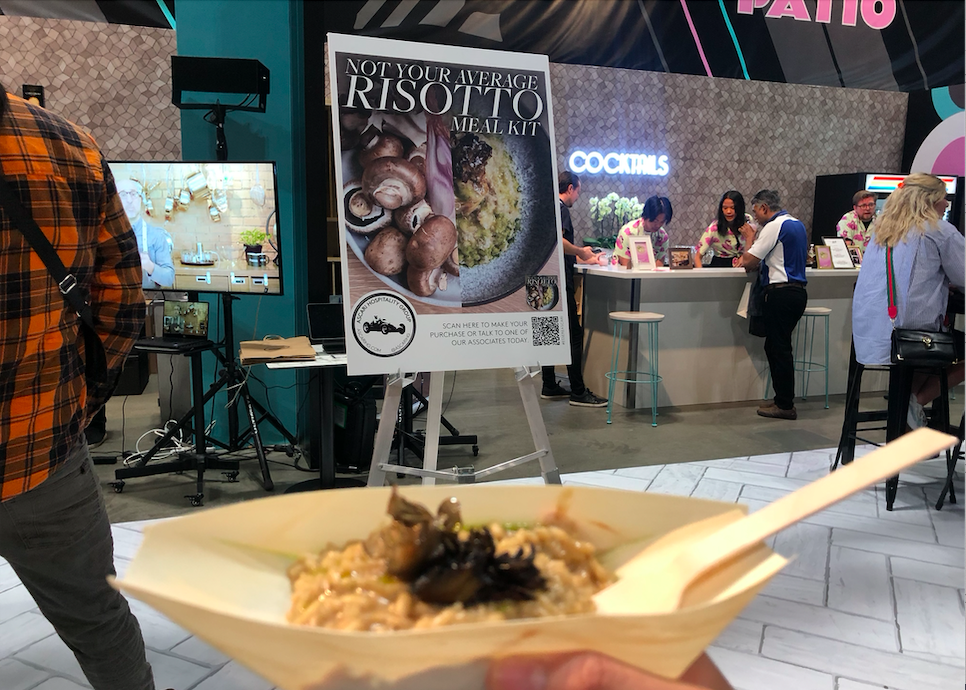 Some of the features of the show include the Restaurant panels, premium tea brand Pluck, and a Premium meal kit demo from Chef-Drop on cooking Risotto, and of course, the Bar and Beverages section where we had the opportunity to try brands such as Fever-Tree, Sap Sucker, Remedy, Viveau and more.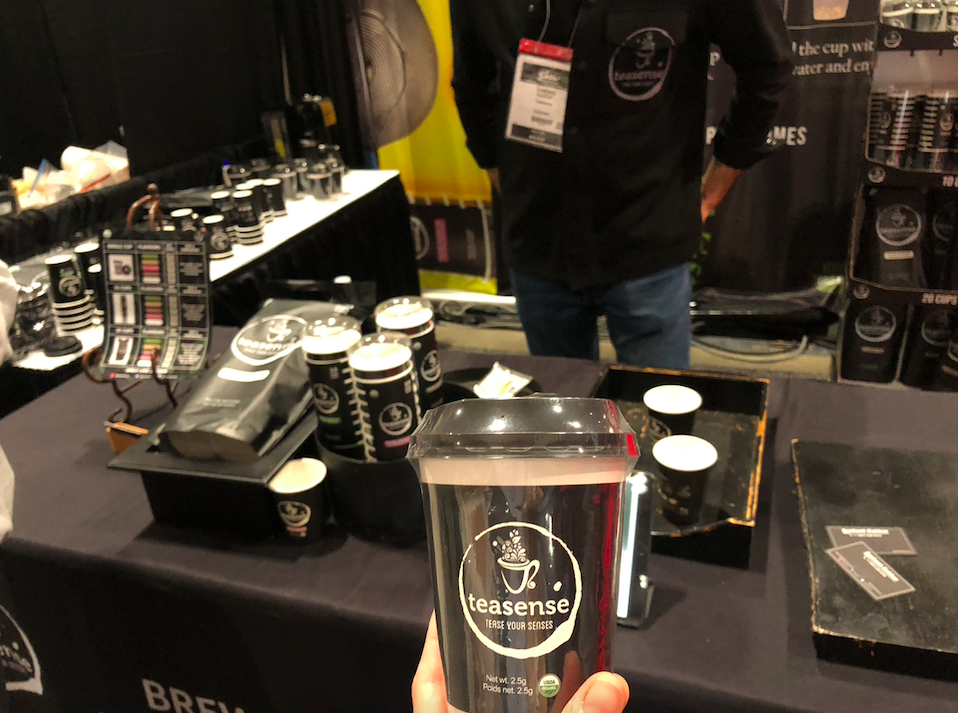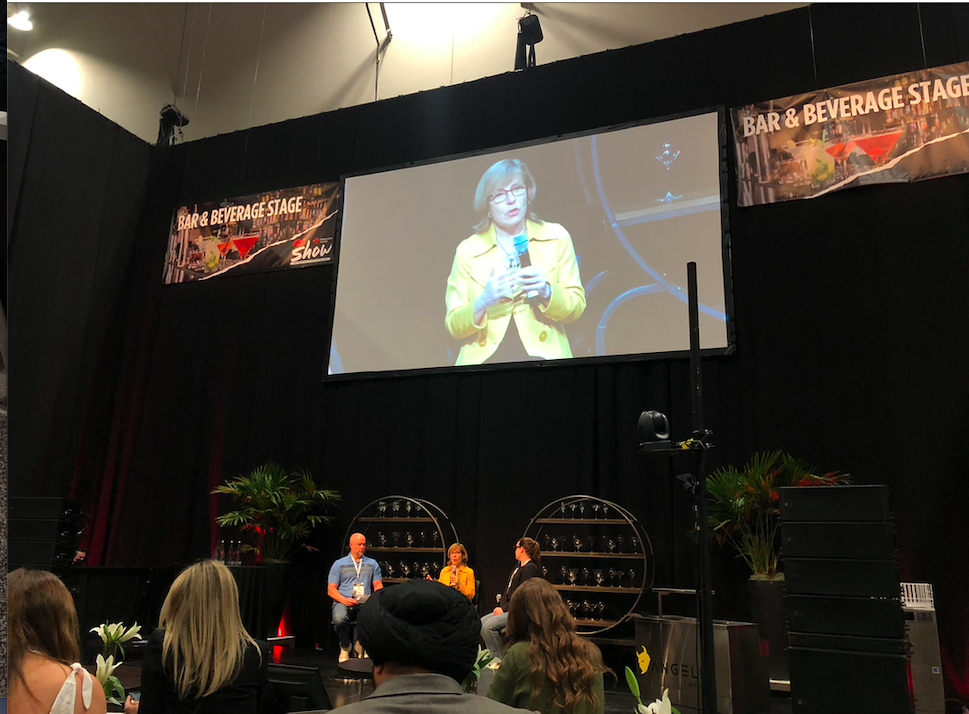 We can't wait to see what next year's Restaurants Canada Show has in store!
The show will be taking place from Mon, April 10- Wed, April 12, 2023 
Let us know if you tried any of the foods listed!
For more information on Restaurants Canada Show, visit www.rcshow.com