Elektra Montreal presents its 5th international Digital Art Biennial (BIAN)
Elektra Montreal brings back the 5th international Digital Art Biennial (BIAN) to the Arsenal Contemporary Art Montreal
Montreal has always been known for its cultural vibrancy and the creatives behind fashion music and art. Since 1999, Elektra has promoted works created at the intersections of contemporary art and new technologies. Created in 2021, the International Digital Art Biennial (Bian) was created as a large exhibition featuring unique and innovative works of new technologies and artistic creation. This year, the 5th international Digital Art Biennial (BIAN) returns to the Arsenal Contemporary Art Montreal, where the whole exhibition is dedicated to contemporary digital art.
The exhibit has been running since November 19, 2021, and just ended on February 13, 2022. If you haven't had the chance to check it, keep posted on the next one to come.
The theme of this year's exhibit was Metamorphosis, displaying the understanding of the relationship between humanity, nature and technology. Especially with the global pandemic, it demonstrates how human society is always in a constant transformation and everything is subject to change, yet there is a core that never changes.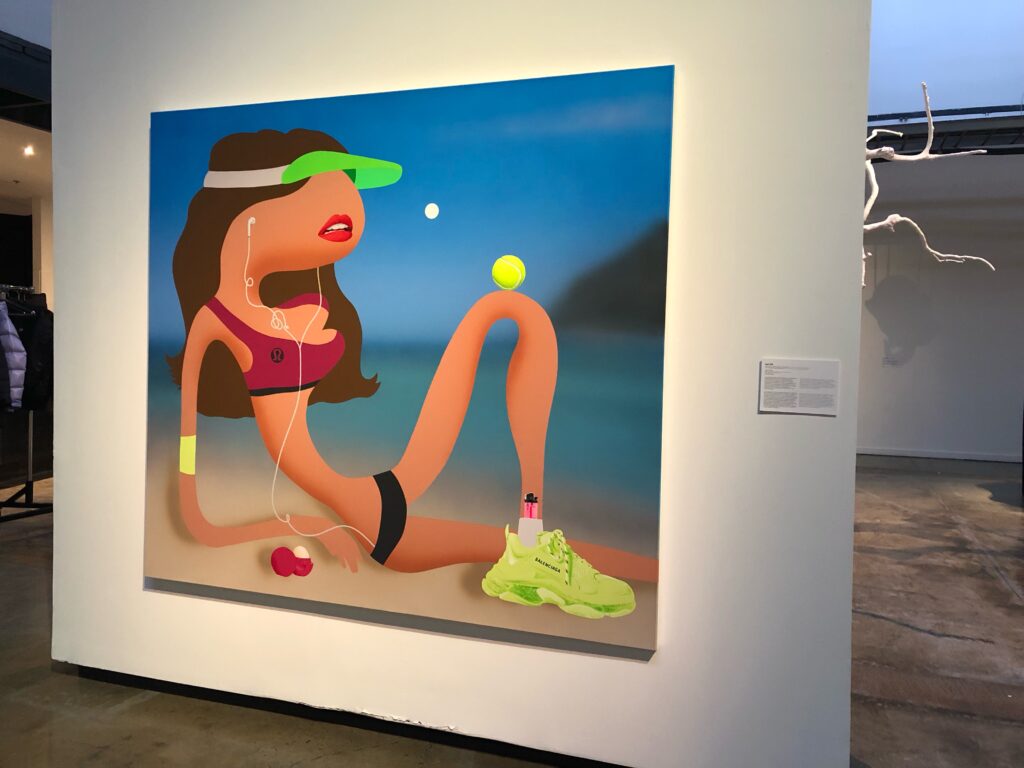 The first portion of the exhibit displays some amazing artwork on human behaviors. Here is Oli Epp's painting on the resurgence of advertising, mass media and consumerism behavior. The female character is represented here without a face but can be identified with the brands she wears. These artificial aspects are highlighted here by the brands she wears such as lululemon, Balenciaga, EOS, and Apple, evoking luxury, femininity, and athletic performance.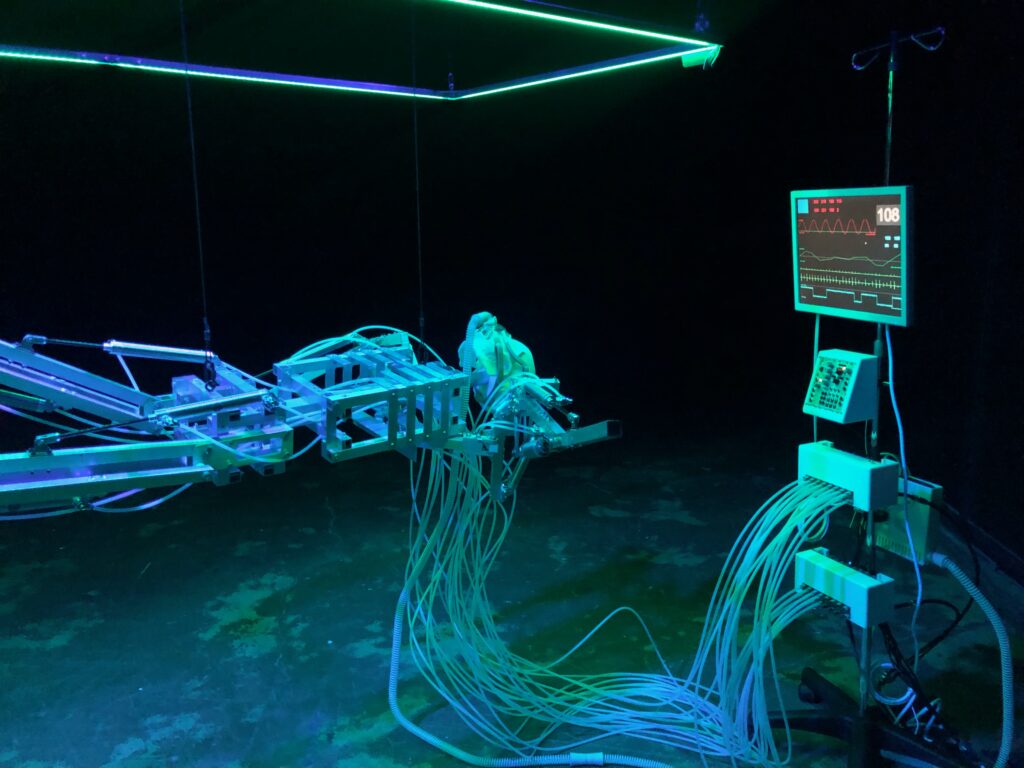 In the second part of the exhibit, there are a lot more interactive experiences where we can create diverse discussions about humanity in the age of uncertainty. Through these works of art, it is possible to interpret the world and to better understand it, and find one's place in it.
Here is a film depicting an interaction between two artificial intelligent robots. Robot 1 invents gestures and attempts to engage in interaction with the other robots. Robot 2 appears to be intrigued by its lookalike.
The exhibit itself was very well done, and I would have liked to see a little bit more interactive experiences, but it is well worth the admission price.
To learn more about the exhibit and see future exhibits coming up, click here.