Austin Butler reminds us exactly why Elvis was the King of Rock and Roll
Director Bazz Luhrmann (The Great Gatsby, Moulin Rouge) known for his stunning visual work, returns with his latest biopic Elvis. The movie doesn't focus much on the life of Elvis (Austin Butler)  nor has a huge musical component to it, but rather it focuses on the explorational of Elvis Presley's rise to fame and his relationship with his manager Colonel Tom Parker (Tom Hanks). 
Luhrmann creates a film that reflects on real, emotional pain that the legendary King of Rock went through from starting out with a young and hungry aspiring singer to his quick rise to fame. It happens so quickly with the glitter and fast paced editing, that sometimes it leaves viewers wondering about some other details in Elvis' life. The quick zooms, and bright camera twists leave you feeling like you're watching something from a distorted reality.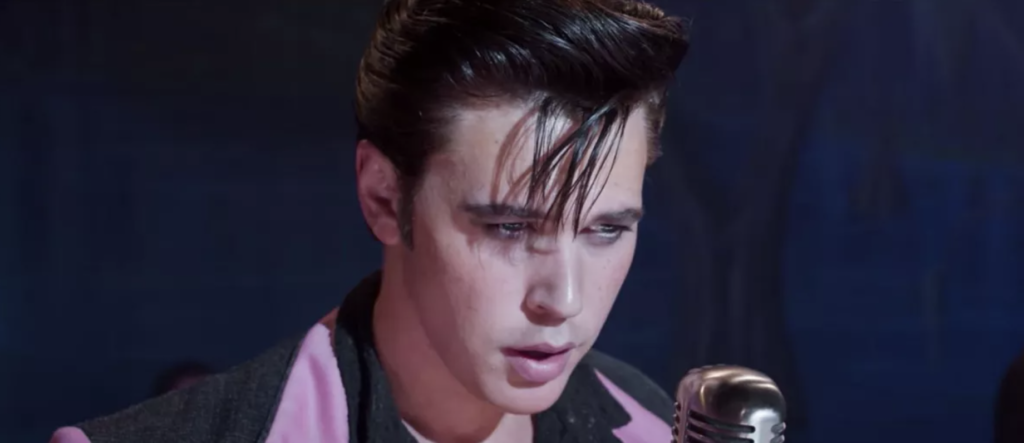 As amazing as Luhrmann's editing is, the main star of this show is none other than Austin Butler, who did a jaw dropping performance as Elvis. I was a bit worried when I first saw the casting announcement, and even after watching the initial trailer, but was I ever wrong. Butler has probably done the best interpretations ever. He completely transformed himself in this film from the looks, to the voice, and the wiggle. I truly felt immersed into Elvis' world.
The other superstar of the film is Tom Hanks as Supervillain Tom Parker. The whole story is narrated in his perspective, and that allows the film to focus more on his narcissist characteristics, he truly believes that he made Elvis, as he says in the film "I didn't kill him. I made Elvis Presley."  He's always lurking with his villainous eyes and laugh, and sometimes even outshines Butler at times.
For a two and a half hour film, it was very entertaining and it is impossible to cover everything, but it became difficult to feel empathy because there wasn't enough context to build it successfully. Nonetheless, the performance from Butler still captured the essence of Elvis' dark moments and it made me want to learn more about Elvis. From someone who knew nothing about Elvis, the story made me become a fan despite some of the flaws the film had.
Watch the trailer for Elvis below
Warner Bros releases Elvis in theatres everywhere Friday, June 24, 2022