Collision 2022 returns to Toronto with a sold out 3-day event
Collision 2022 makes it return to Toronto at the Enercare Center after two years of virtual events.
Collision 2022, the fastest- growing technology event in North America, entirely sold out, makes it return to the Enercare Center from June 20-23, 2022. With more than 35,000 attendees (40% higher from the previous in-person Collision event)- including celebrities, start up founders, business leaders, investors, scientists, journalist, and so much more all gather to make meaningful connections, find valuable leads, and get access to premium content.
Collision brings together "the world's best speakers" including  Founders and CEOs of the world's most successful tech companies – Substack, Ethereum, Blockchain.com, Flexport, Cardano, Binance,  Calendly, and many more.
Here are some interesting startups, chats and booths we found at Collision 2022
Collision 2022 sessions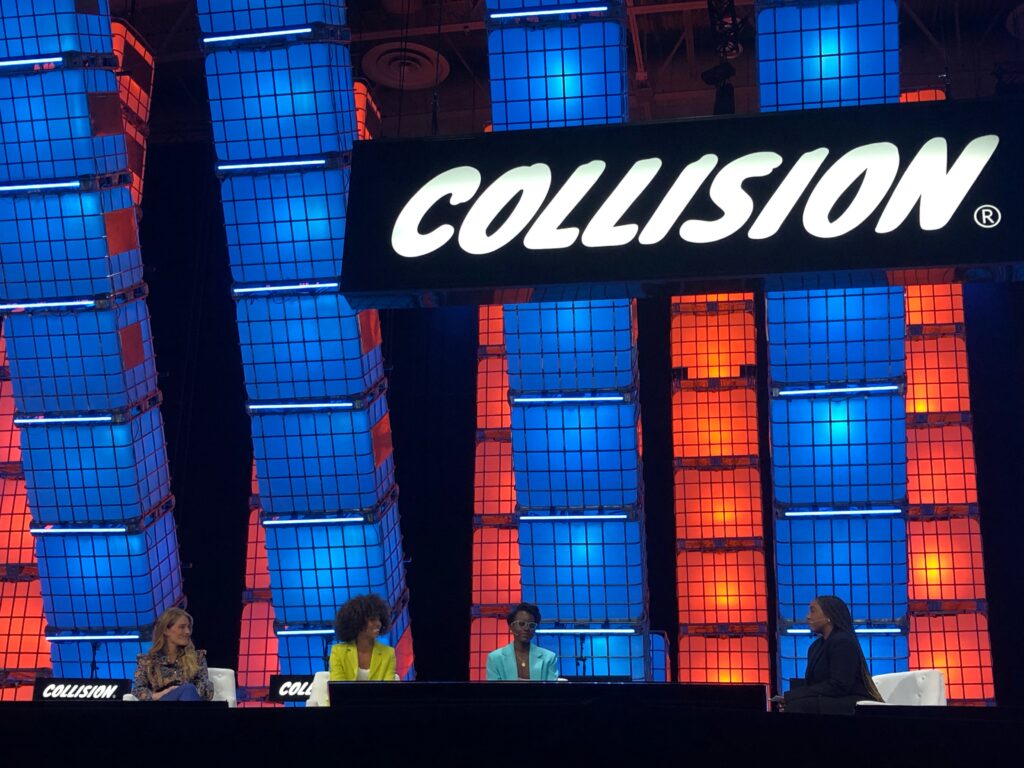 Opening night, which took place on Monday, June 20, featured Dapper Labs CEO Roham Gharegozlou,  and Academy Award winning actor Lupita Nyong'o who spoke on why entertainment is so important for children. Nyong'O speaks on how growing up in Kenya, she watched so many foreign cartoons, but didn't have characters that looked like "her". Then to have Super Sema approach her, she was excited to be a part of something where a new generation can recognize themselves in a world of imagination, and in a world of technology and science and creativity. It helps create empathy from a very young level and that's why it's so important.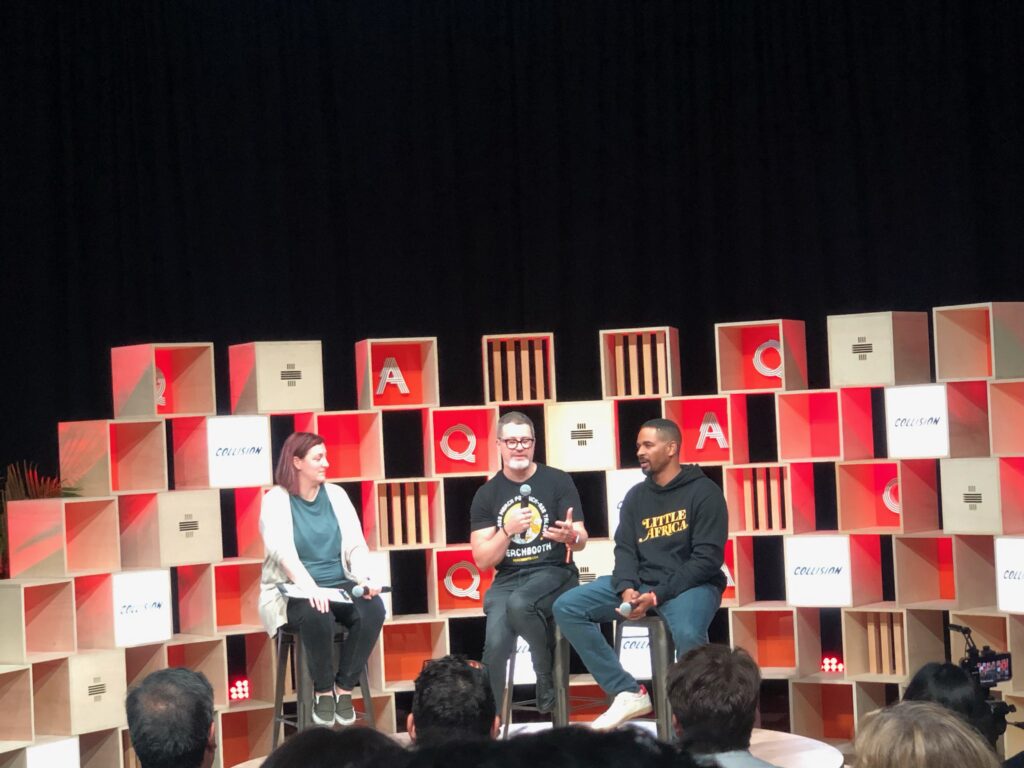 Another amazing session we had the opportunity to listen "How to become the next superstar" with "Special Guest" app founders Damon Wayans Jr and Entrepreneur Kris Jones. Wayans Jr. speaks on how the app started to create an app or platform which makes it easier for entertainers to get work and to get paid to do what they love. They even launched a merch booth online platform to help entertainers earn money. It's targeted for singers, comedians, impressionist, magicians, anyone who loves to entertain crowds or audiences with their talent. It's the Uber for "Talent" says Jones.
Collision 2022 Booths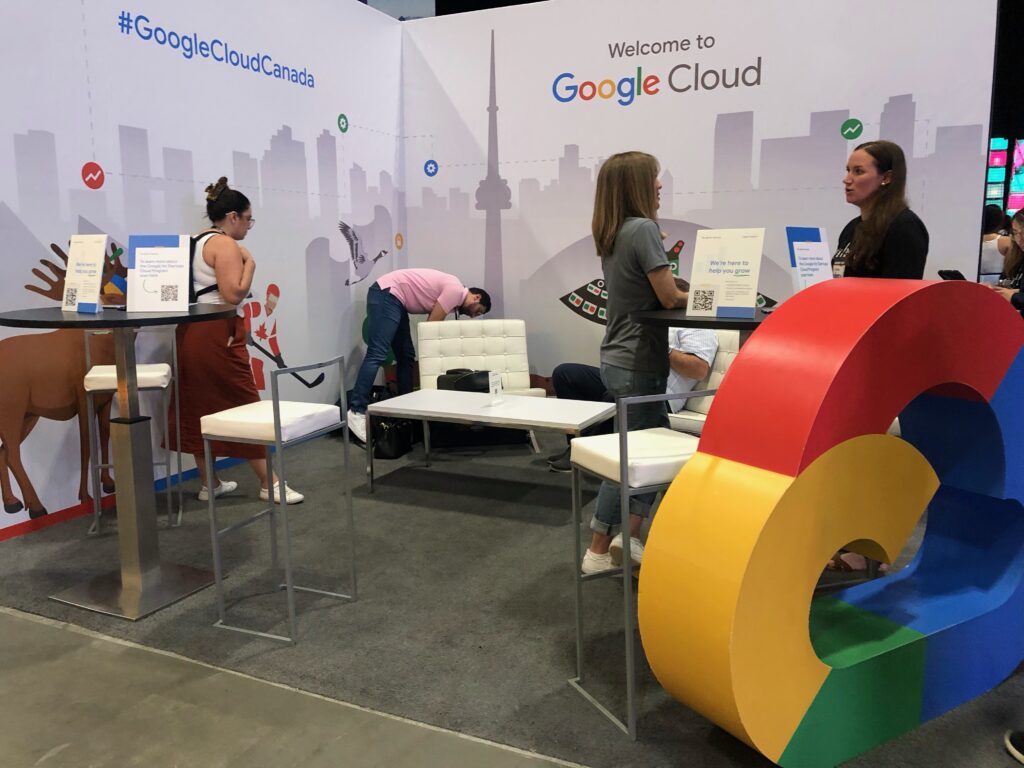 250 global partners have joined the event for 2022, including Snap, Google Cloud, TikTok, AWS, RBC, Siemens, KPMG, CAE, Interac and Crypto.com.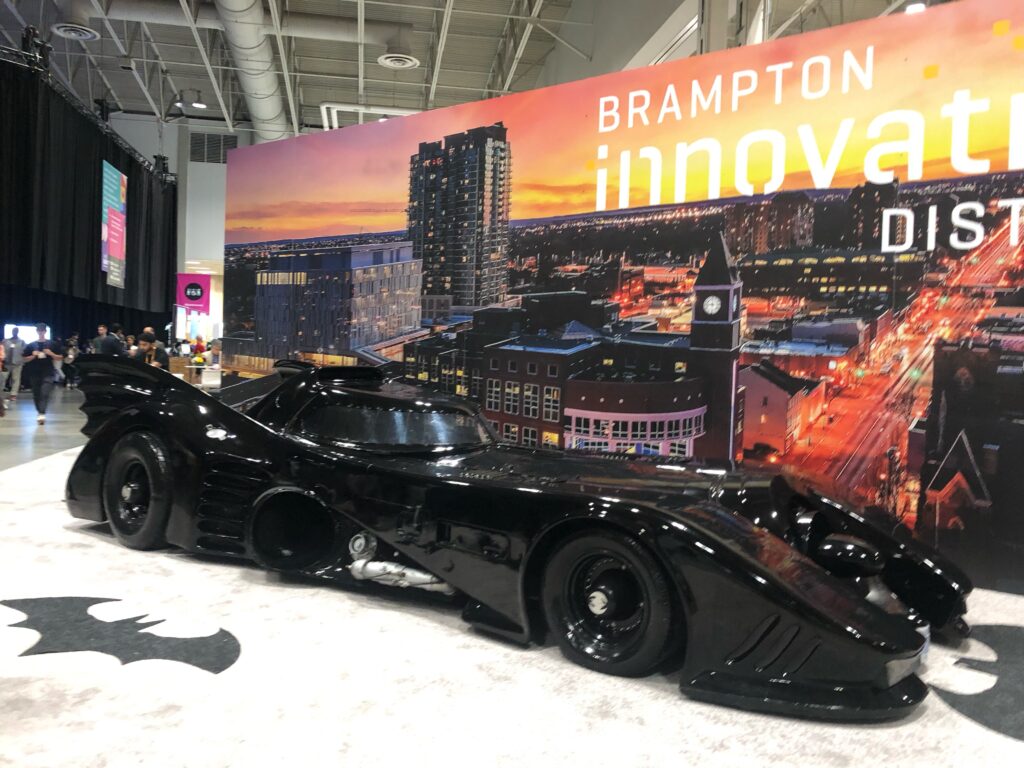 Medtech startup DOT wins PITCH at Collision 2022
Based in Ottawa, Ontario, Medtech startup Dot Mind Unlocked wins PITCH 2022 at Collision. The Dot headset, paired with a proprietary mobile app, reads brainwaves and uses AI technology to personalize course of therapy for individual users.
NFTs changing the Music industry at Collision 2022
One of the main discussions at Collision conference were how NFTs are changing the way musicians connect with fans. NFTs or non-fungible tokens were cryptographic assets stored in a blockchain, like any other crypto. They were initially associated with digital art and collectibles but now they can represent about anything from videos, images, songs, or anything virtual or physical.  NFTs are a great opportunity for artists to monetize their music by selling directly to their fans, Raine Maida(Our Lady Peace) , founder of Drrops, spoke on how important it is for artists to get on board, and that this is the future on how artists and fans can connect.
We were able to learn a lot at Collision Conference, we didn't have the chance to attend as many Collision After Hours, but had an honour being at the event. Collision 2023 returns to Toronto June 26-29, 2023 and tickets are currently available at 50% off.
Listen to the full session for "How to become the next superstar" below
We can't wait to see what's in store next year