Hot Docs 2022 presents Gabor
Gabor (2021), directed by Quebec filmmaker Joannie Lafreniere, is a beautifully made character-driven documentary celebrating the life and work of Gabor Szilasi, a Quebec-Hungarian photographer, famous for his humanist vision of social-documentary photography.  But, it is also a labor of love to one of her inspirational idols who influenced her own work and where the nostalgic past meets the present.
The documentary explores his work, his motivation, his persona, his life in Canada, his backstory, but more importantly, is a glimpse into the world of a master photographer, his process, and his techniques such as choosing 1/125th of a second shutter speed to snap his pictures.  The documentary is beautifully crafted employing a variety of film techniques and film formats including the use of 8 mm and 16 mm footage, editing techniques such as split screens, still, photographs, moving images, black and white and colour footage, first-person interviews, third-person interviews, voice-overs layered over images, interior and exterior footage shot during the day and night at multiple locations in Quebec and Hungary over a lengthy period of time, a soundtrack, a variety of camera angles, and includes the use of props and comedic touches of whimsy involving the filmmaker and Gabor.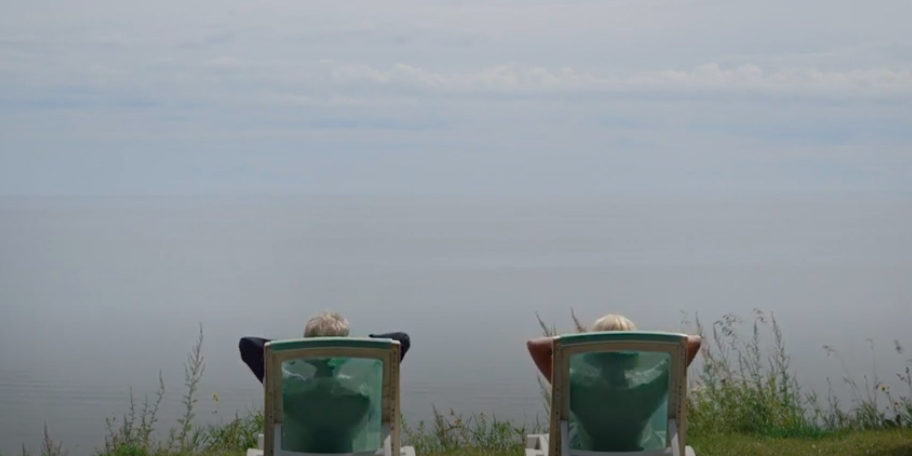 The opening shot is a wide-angle shot of Gabor seated, a bust image of the subject, juxtaposed against a background of rows of bookshelves that are lined with binders of his film negatives.  Gabor is beautifully shot throughout the film and like her idol, Lafreniere pays exquisite attention to composition.   Some of the most beautiful shots are those where he is juxtaposed against the very same images that he had previously captured in the 1970s of rural Quebec and its residents. Scenes alternate between the master photographer reflecting and reminiscing about his work in first-person interviews and/or being surrounded by others including some of his former subjects against his life in Canada through interviews with family members and friends juxtaposed against his backstory as told through photographs but revealed towards the end of the documentary during his trip to Budapest and his return to Quebec.   It's a balanced documentary shining a light on the work of the master photographer and the life of the man against his backstory in his country of origin and his adopted country where he has lived a most productive and happy life.
Although the filmmaker succeeds in creating a very intimate portrait of Gabor, a man who is much loved, respected, and celebrated, there is more to this man than meets the eye.   He shares his experiences during the Second World War by reading a prepared statement about what happened to him and his family of origin which was torn apart by the Holocaust in Hungary.  How had he come to terms with his traumatic experiences during the Second World War or did he not?  Furthermore, there is his first attempt at escaping Hungary that failed which led to imprisonment, and dashed dreams, but nevertheless, to new beginnings.  I had a sense there is another documentary here.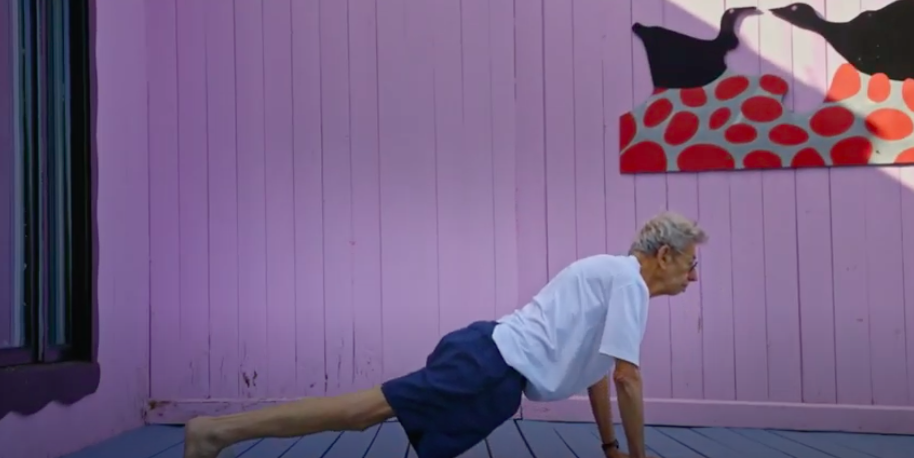 Gabor resonated with me on many levels and the showcasing of familial bonds amongst family members and friends and the expressions of love that are demonstrated in the film tugged at my heartstrings.  The documentary is a true labor of love to a celebrated Quebec-Hungarian photographer who's love for his adopted country shines through his work, who describes photography as a poem, and to an extraordinary individual who in spite of his early ordeals transcended his personal experiences to create a beautiful body of work celebrating humanity.  This documentary is deserving of your attention and I hope you don't miss it.  
Watch the trailer for Gabor below
Gabor will be at Hot Docs 2022 on
TIFF BellLightbox 3
May 5 @ 8 pm
Online streaming for Gabor is available for five days starting on May 3 at 9:00 AM.
Tickets for the film can be bought here