6 Weird CNE foods to try this year
The CNE is back for the first time in two years and here are some weird CNE foods you can't miss !
After a long two-year hiatus, the Canadian National Exhibit (CNE) is back with even more weird and over the top foods this year that you can't miss! The CNE opened on Aug 19 and running till Sept 5 bringing back some of it's favourite rides (Like the Polar Express) , Carnival Games, exhibits, weird cne foods, and new this year the Drone show.
The one thing the CNE is known for is the weird CNE foods that you can only find at the exhibition. We had a chance to try some of the most talked about food and drinks this year. Here are some of the most anticipated foods and our personal review!
Top 6 WEIRD CNE FOODS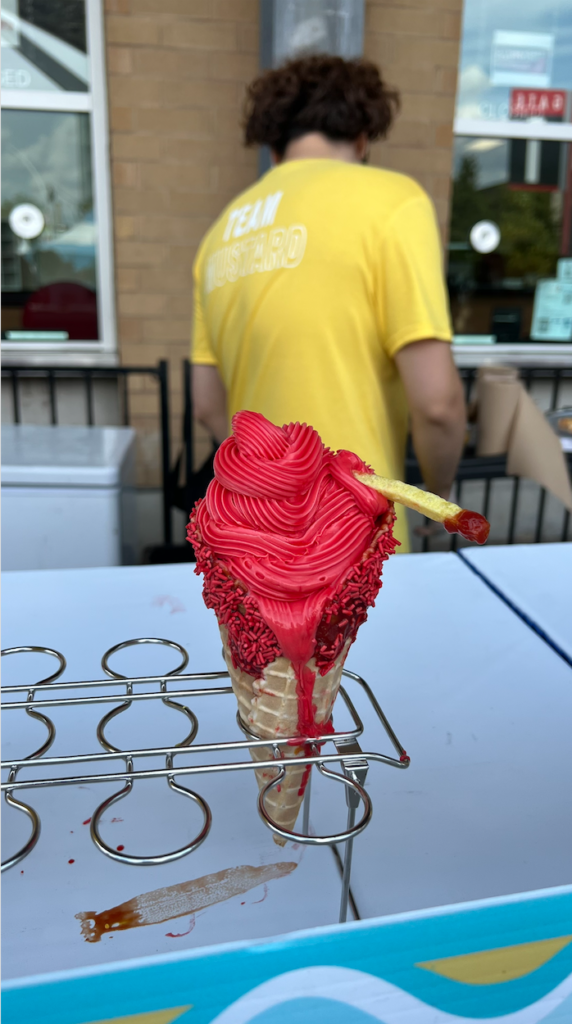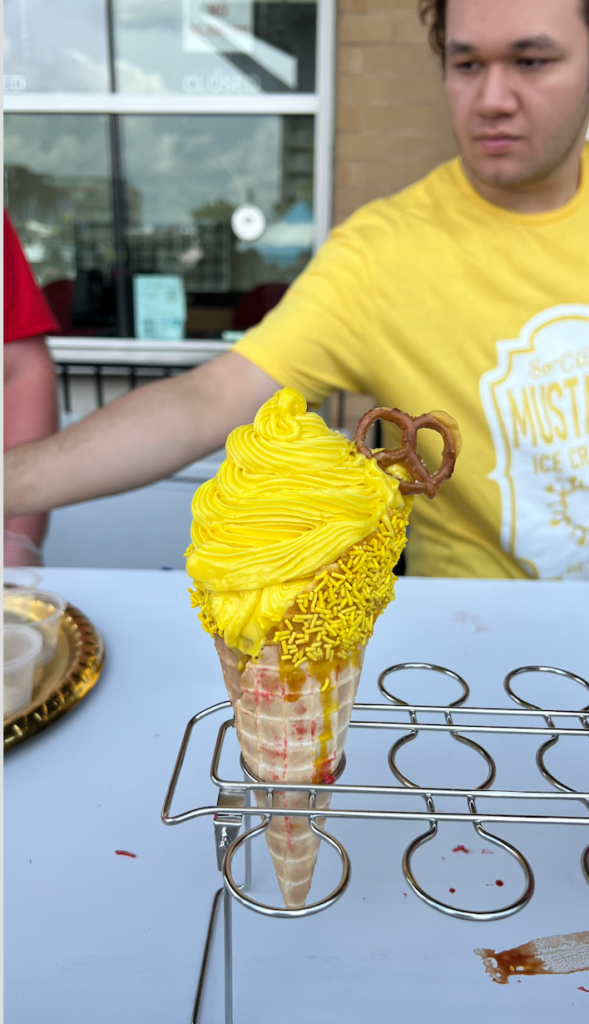 1. Ketchup and Mustard Ice Cream
The one thing everyone is dying to try to the Ketchup and Mustard flavoured ice cream which are about $12 each. They are garnished with either a french fry or Pretzel and you can either get it in a cone or cup. I'm going to be honest, they are both not that great. I ended up having to dump it after a few bites. The ketchup has a weird after taste, it's not gross, it just isn't delicious. The mustard I found had a lot more flavour to it. Either way it's definitely a unique must-try if you're willing to wait in the very long line up.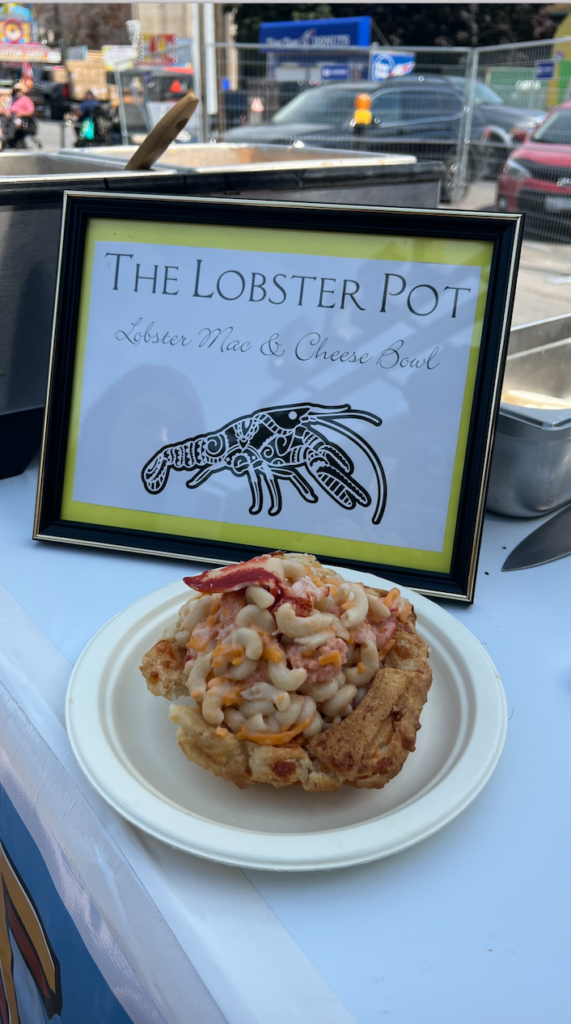 2. Lobster Mac & Cheese Bowl 
For a hefty price comes an amazing dish. This costs about $24 dollars, and the best thing is the bowl is also edible. So delicious and you get a generous amount of lobster inside.  Definitely one of the most delicious things here.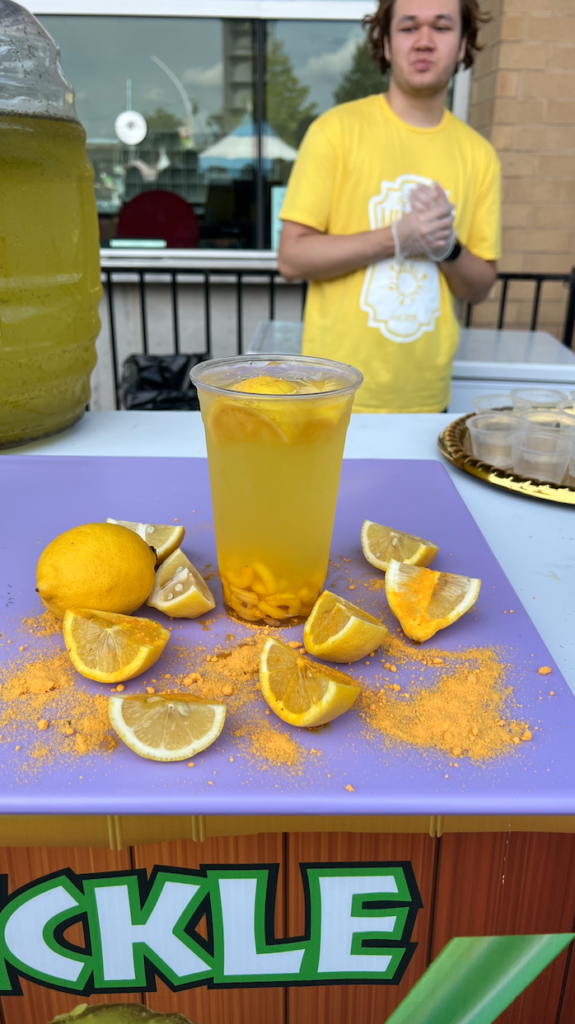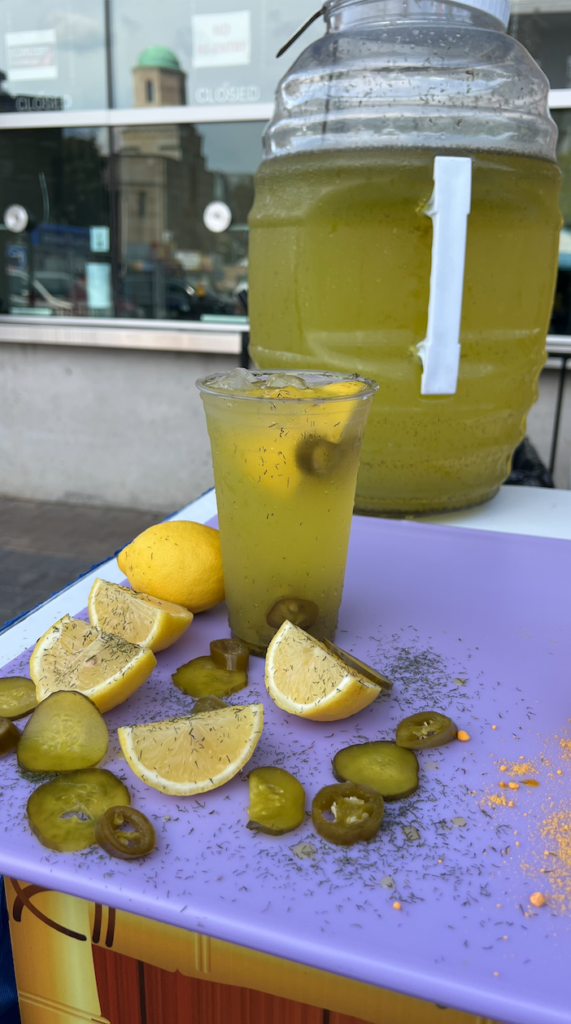 3. Mac and Cheese Lemonade and Spicy Pickle lemonade
Who would have thought to mix in lemonade with Mac and Cheese? There's also the Spicy Pickle lemonade which actually wasn't half bad. For about $10 each, It's like just drinking jar pickled with a zest of lemon.  Not my fave but not bad. Spicy Pickle over lemon though.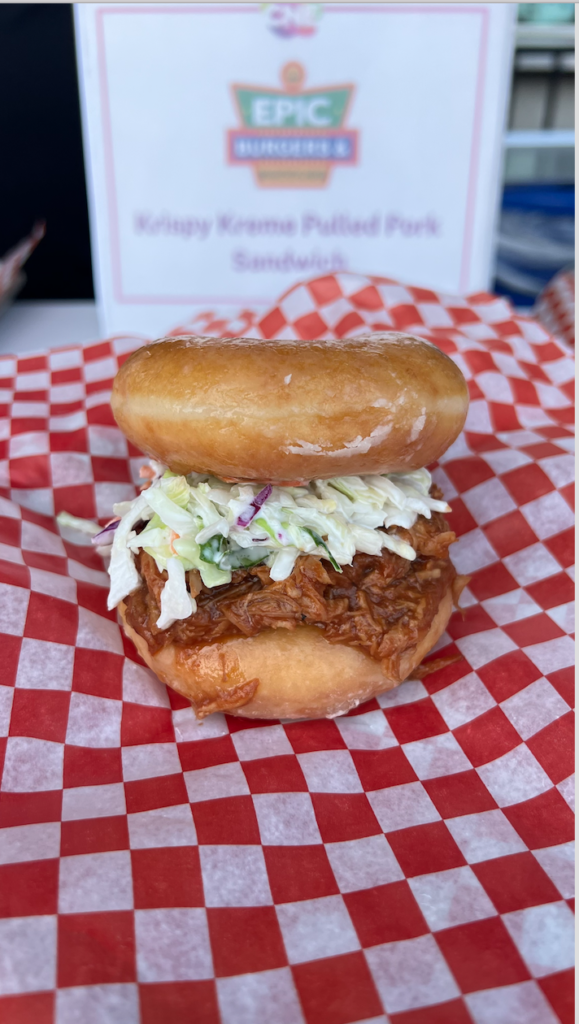 4. Krispy Kreme Pulled Pork
For about $15 you can get from Pull'd (Food Hall) a Krispy Kreme bun Sandwich with coleslaw and pulled pork which taste very sweet and it's a bit heavy. But I have never seen anything like it.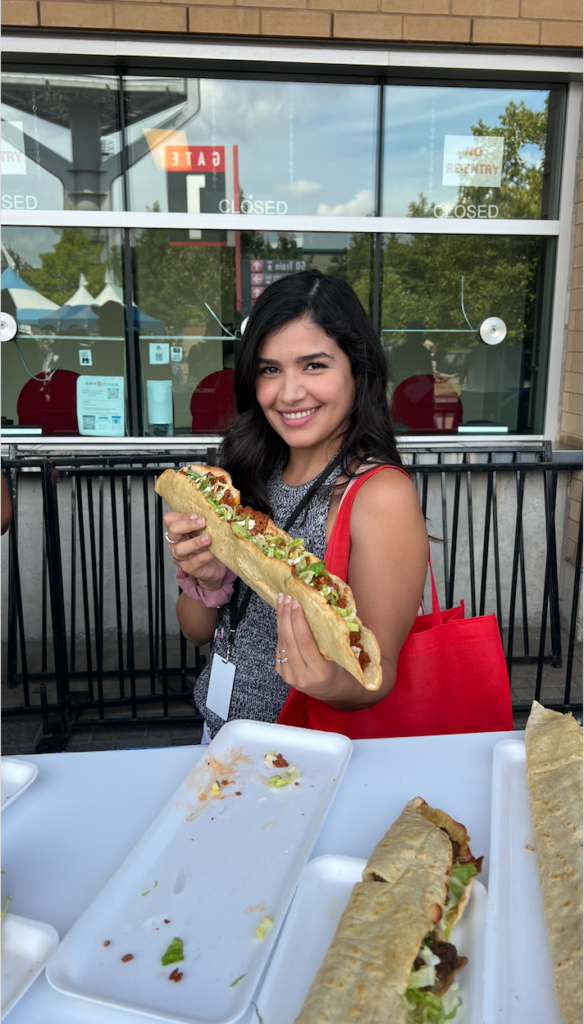 5. 2foot long tacos
Talk about too much Tacos . Super messy and hard to eat. For about $25 you get a stuffed taco with either chorizo, ground beef or mushroom. Located in the food hall.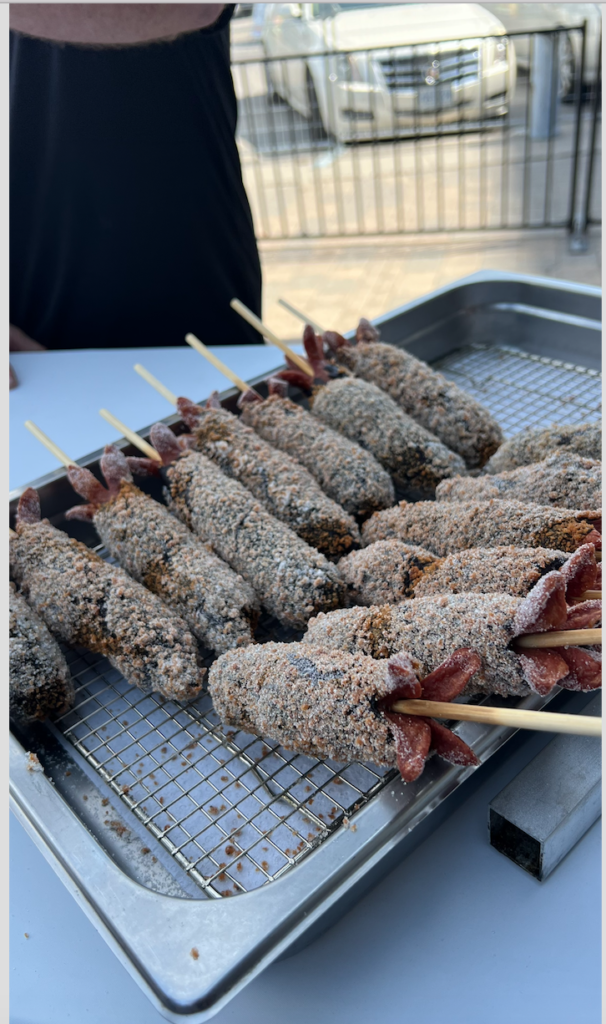 6. Squid-Ink Korean Corn Dog
Seems like it was inspired by the hit show Squid Game, we get squid shaped corn dogs which are generously spread with sugar and cheese fillings inside. Sweet and Savoury at the same time.
The CNE opens August 19 to September 5, 2022 and with all new double decker Merry-Go-Round, Weird CNE foods, Drone show, acrobats, Mardi Gras Meet ups and Celtic Celebration, make sure you plan ahead to utilize your time at the CNE. Tickets are $25 for General admission and $11 evenings after 4:45pm.
Visit the official website for more details. 
CNE is located at
210 Princes' Blvd,
Toronto, ON, M6K 3C3
CNE Hours of Operation
Regular Hours
Labour Day Hours
Gates
10am – 10pm
10am – 5pm
Grounds
10am – Midnight
10am – 9pm
Buildings
10am – 10pm
10am – 7pm
Casino
Noon – 6am
Noon – 8 pm
Rides
Weekdays: 11am – Midnight
Weekends: 10am – Midnight
10am – 9pm