Vegandale brings foodies together
Either all of Toronto suddenly went Vegan or the excitement of a large event such as Vegandale gathered everyone together on Saturday at Fort York, Garrison Commons. One of our favourite events, Vegandale returned to Toronto, being its only Canadian date with other stops such as Los Angeles, New York, and Chicago. Even with the rainy day, it didn't stop foodies from enjoying good music, art and 100 different food vendors.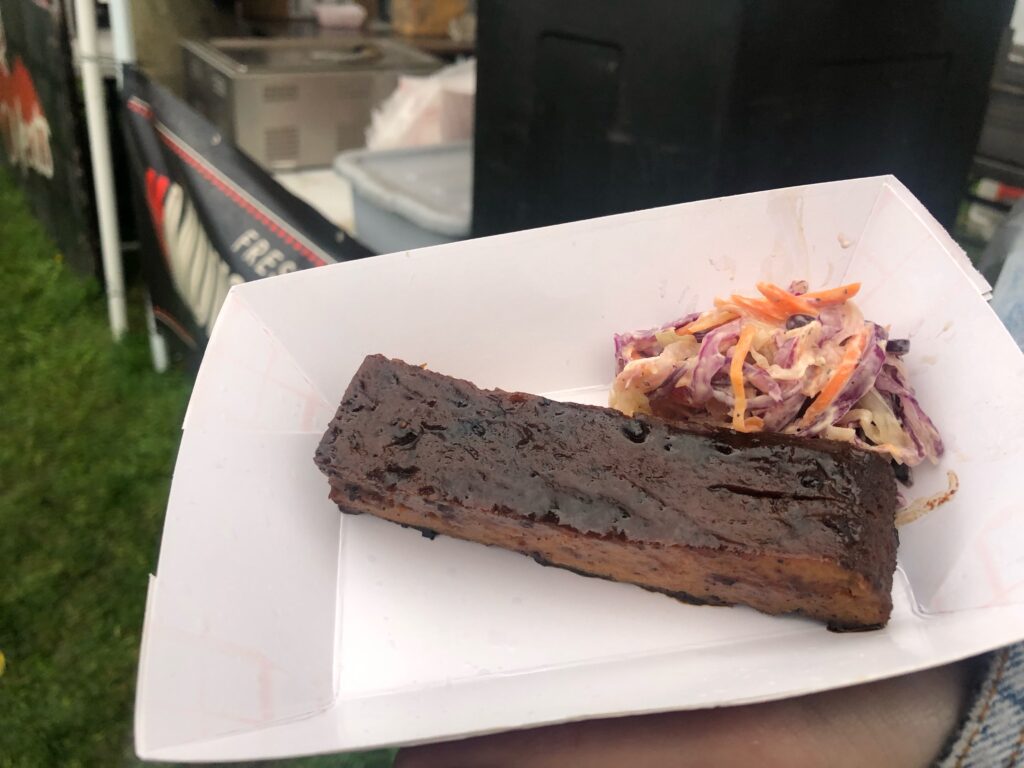 Despite the lines being ridiculously long, we got to try some different food vendors from all across North America, and it was definitely worth the wait. The first vendor we tried was Monk's Meats from NYC, we got their ribs, which had an amazing smoky flavour, but I did find the texture a little squishy. The sauce was fantastic, it made me feel like vegans can enjoy their BBQ ribs as it's been difficult to find an alternative -this has been the perfect find!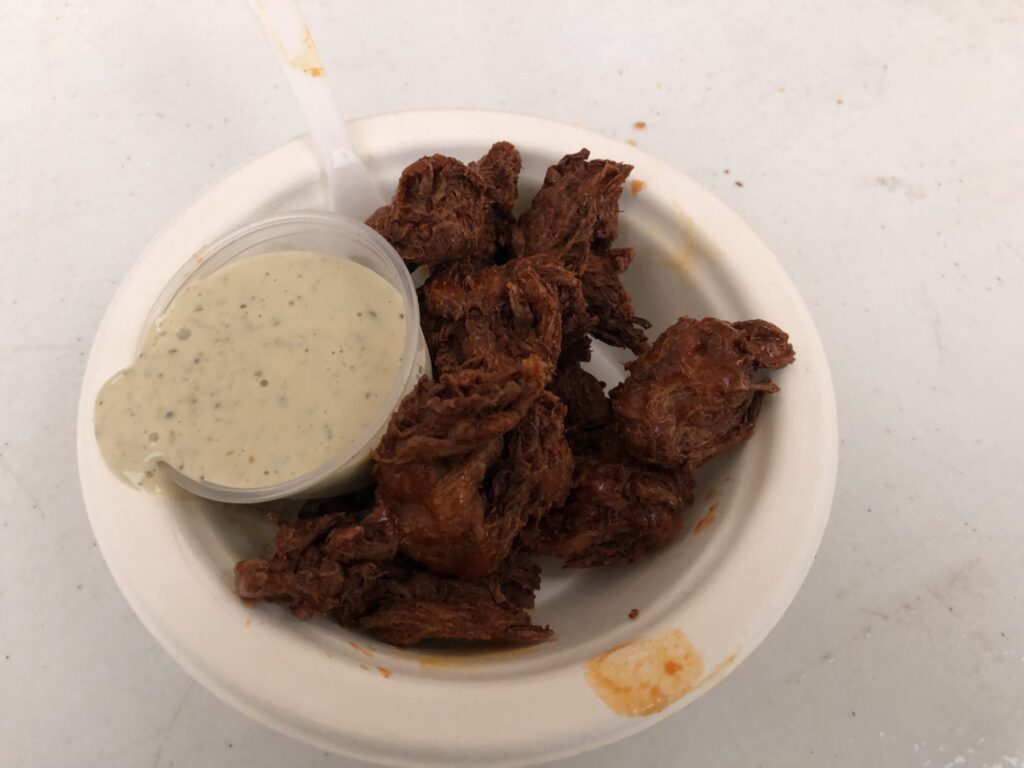 The next place we tried was Bow Head Pub from Montreal, and we indulged in their chicken fingers and chicken burger. The burger was very tasty, it was a little bit dry though. The chicken wings were fantastic. It was very flavourful and had a great spicy kick to it. It was a like spicy bbq flavour that leaves you wanting more.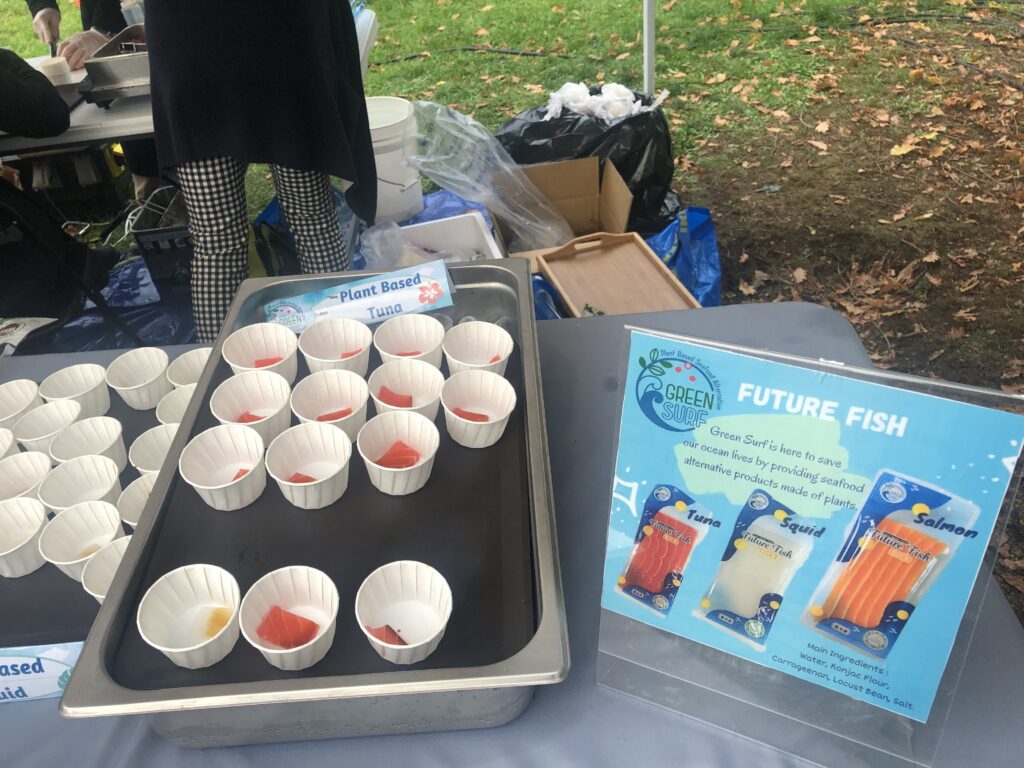 Apart from food vendors, there was also food sampling.  One interesting one we tried was Green Surf's future fish, which was fake fish made out of water, konjac flour, carrageenan, locust bean and salt! I found this one so fascinating because I always found it tough giving up sushi because there haven't been any good fish alternatives. I was surprised by how realistic it tasted, though the texture felt different. Unfortunately, they aren't on the market but we hope to see them soon!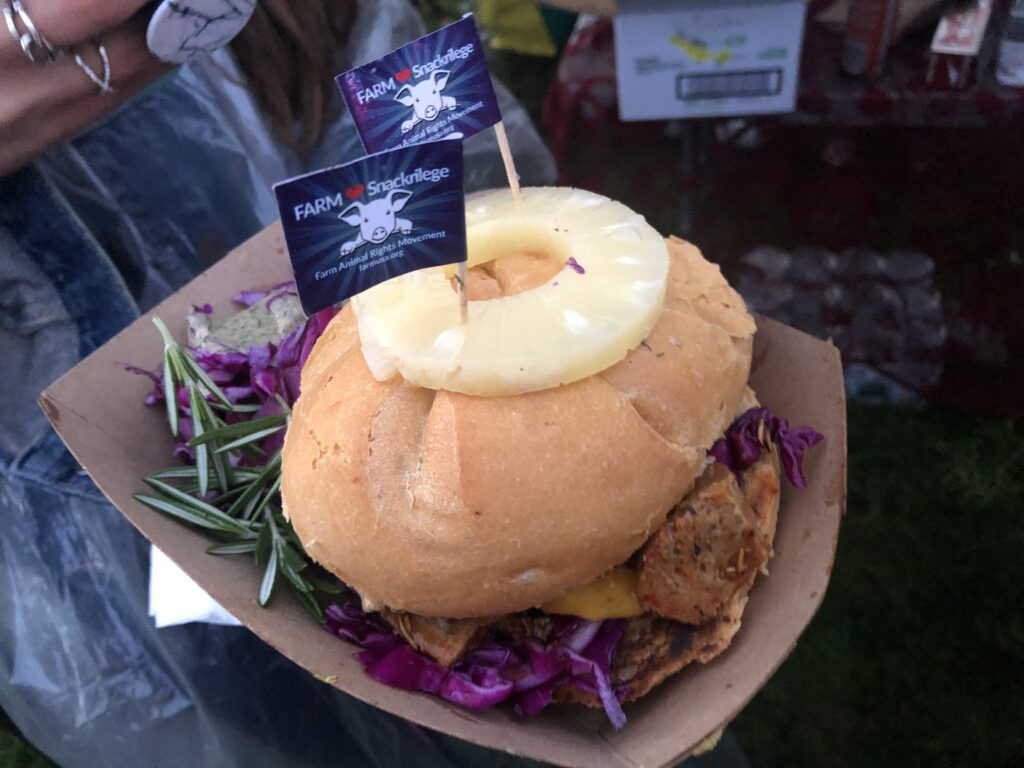 One of the most popular vendors snackrilege sold out before the event even ended! With their burgers going for a hefty $20, people were still lined up to get a bite of this delicious burger. The melted cheese was the best part, and the pineapple on top gave it that exquisite flavour, and this was definitely our favourite!
A little rain didn't stop anyone! We had an amazing time at Vegandale and hopefully next year we can go back to a two-day event!