A Night on Broadway with David Foster alongside Katharine Mcphee, Leslie Odom Jr, Loren Allred and more
The stars of broadway graced our city Saturday night with the return of the David Foster Foundation " A Night on Broadway" Gala which held a place at Hotel X.  The night was filled with performances from the best of broadway featuring the 16-time Grammy Award winner David Foster, alongside Katharine McPhee (Smash, American Idol) Leslie Odom Jr. (Hamilton), Loren Allred (The Greatest Showman) Erich Bergen (Jersey Boys) Tony Vincent (We Will Rock You) and more.
The David Foster Foundation is a nonprofit charitable organization dedicated to providing financial support for non-medical expenses to Canadian families with children in need of life-saving organ transplants. In attendance were Bella Thomson and Rosie Audia who are both awaiting transplants.
A Night on Broadway started as the stars slowly started to grace the Purple carpet,  we had the opportunity to speak to some of the best stars on broadway. John Cullen, who atteneded the Sheridan College Music Theatre program reminises on his Sheridan College days and gives future Sheridan students advice to "Stay true to youtself because it's so easy to get lost. Don't change yourself for a role, just be yourself."
Jessica Vosk, Lead role as Elphaba in Wicked, Starred in Fiddler on the Roof, Finding Netherland, The Bridge of Madison County and  Kara Lindsay, Best known for her roles as Katherine Plumber in Newsies and Glinda in Wicked gives advice to be interested in everything. To keep an open mind and a open heart. That the arts are everywhere and it's not just browadway, and to always say yes to things and not give up.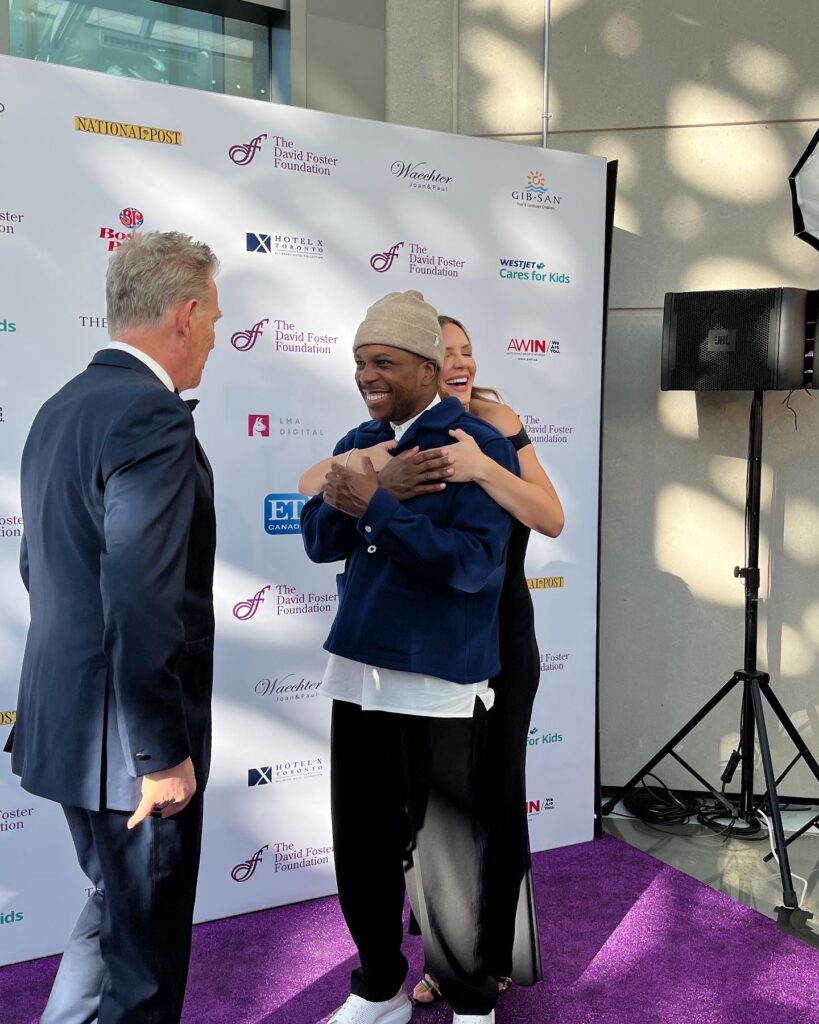 We asked Leslie Odom Jr (Lead role as Aaron Burr in Hamilton, 2016 Tony award winner and 2016 Grammy award winner, also known for his roles in Smash, Person of Interest, Harriet, and Murder on the Orient Express) after working as an actor, voiceover, etc, what the most challenging medium he has worked on so far. He tells us "Audiobooks. They are exhausting. The focus that is required, and usually everything I'm a part of has some form of collaboration. But with audiobooks I'm infront of my phone 8-9 hours a day, but it can be superrewarding". 
Finally, the man of the night, David Foster, asked us if we get to wathc the show. He is charming as can be , and mentioned how excited he was to be back to life, with everyone being seperate from the pandemic, it's nice seeing families together , no mask, and everything feeling normal. "It's going to be a fun night".
Check out some of our other photos below from A Night on Broadway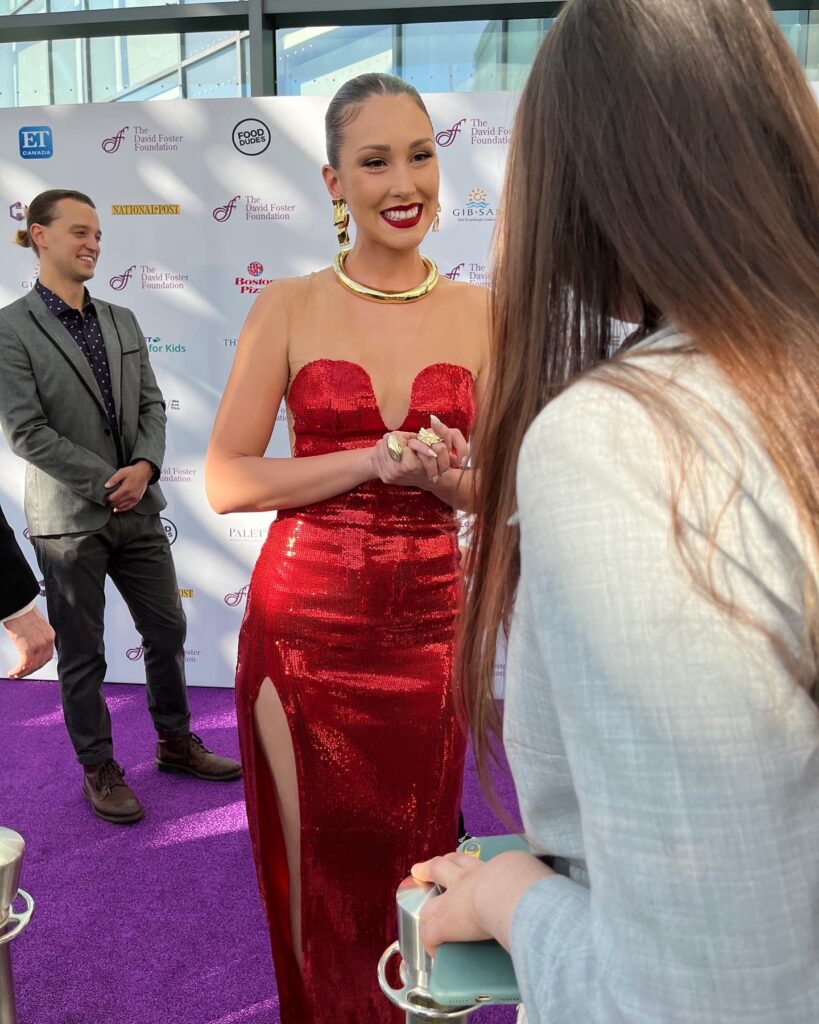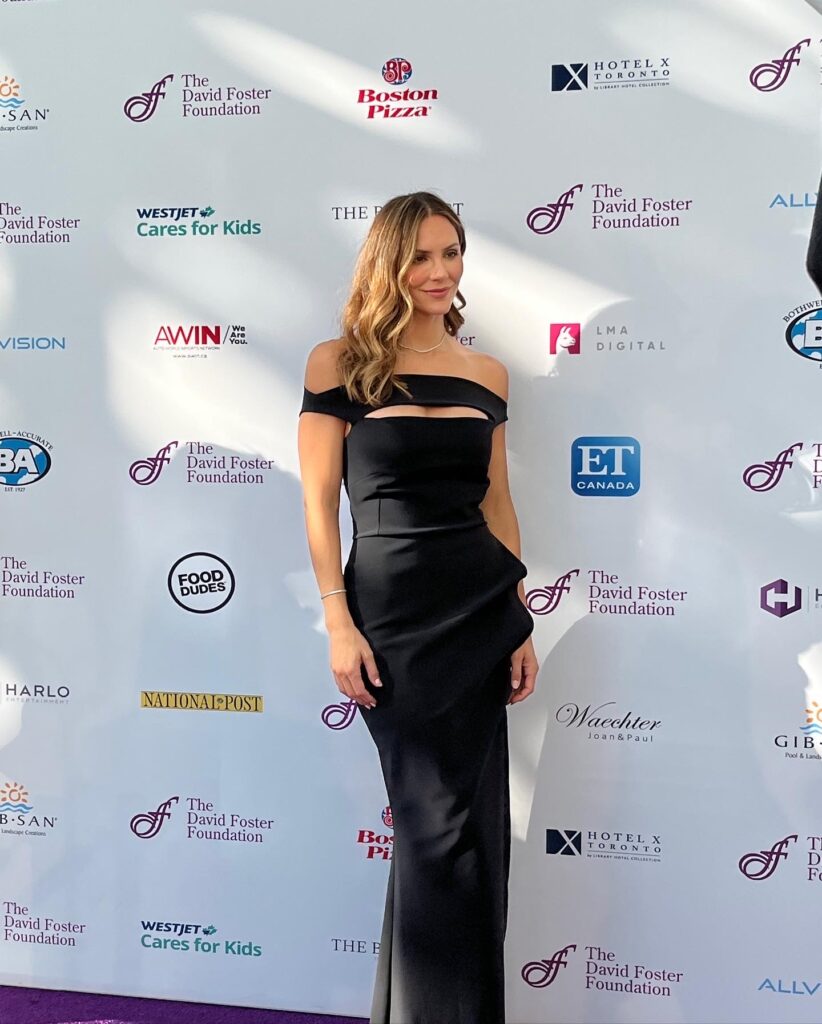 More about the David Foster Foundation
For the last 35 years, the David Foster Foundation has been dedicated to providing financial support to Canadian families with children in need of life-saving organ transplants. Thanks to its annual fundraising efforts and the generous support of Life Legacy Members, national partners, and donors, families receive non-medical financial support for day-to-day expenses such as mortgage/rent, car payments, travel expenses, utilities, groceries and more while their child is going through the major organ transplant process. The Foundation also promotes organ donor awareness and registration in both Canada and the United States. 
To Learn more about the David Foster Foundation and A Night on Broadway click here 
[Interview by Emily Masurkevitch and photos by Shelbi Florence]