Tulum Crypto Fest returns this weekend May 4-7 for a weekend of innovation, culture and technology
After a successful event in 2022, Tulum Crypto Fest (TCF)  returns to beautiful Tulum, Mexico for another weekend for technologists to collaborate and bring the world of technology together with business. TCF integrates a world of self-discovery that aims to bridge the gap between our natural and digital worlds.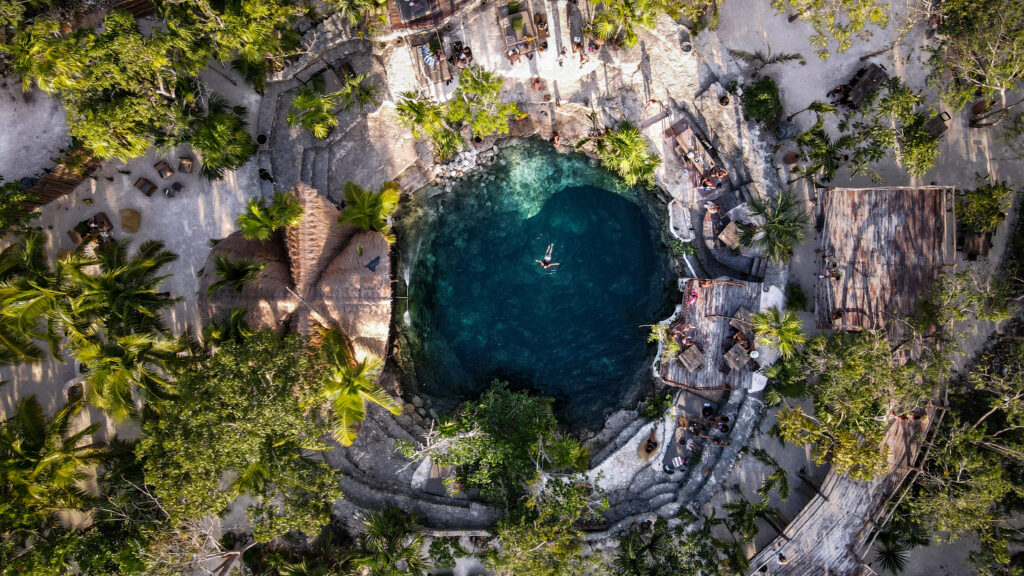 Is each day of Tulum Crypto Fest different?
With over 30 different inspirational speakers with topics ranging from real estate tokenization to the latest blockchain technologies and AI, there will be ample opportunity to learn from some of the brightest in the industry. Each day is broken up to focus on different themes, the first day being Real Estate Day, then TCF Crypto Camp Day, Whale Tank Day, and the Closing Day 2 Venue.
Where is Tulum Crypto Fest taking place?
Tulum Cervecceria Artesanal. The fest will be taken in the brand new ground that's been created especially for the festival and offers one of a kind experience for attendees, including a range of features and amenities designed specifically to enhance their experience.
What kind of tickets are available?
TCF one-day pass includes –US$ 241.98 (incl. fees) 
– 1 DAY PASS ENTRY TO THE FESTIVAL BETWEEN THE 4TH AND 6TH OF MAY 2023
-CRYPTO, INNOVATION, CULTURE TALKS.
– ACCESS TO NATURAL POOLS.
-ACCESS TO CO-WORKING AREA.
-DIGITAL ART ENDORSE AND SIGN BY THE TULUM CRYPTO FEST TEAM
-TULUM DOWNTOWN TO PARK TRANSPORT.
-YOGA AND WELLNESS ACTIVATIONS.
IT CAN BE USED IN ANY DAY 4, 5, 6. ONCE YOU USED ONE DAY THIS TICKET IT WONT WORK AGAIN.
TCF Three Day pass- US$ 593.85 (incl. fees)
-A UNIQUE AND NON-REPLICABLE NFT ENTRY FOR THE ENTIRE TULUM CRYPTO FEST 2023 (IF YOU BUY HERE YOU CAN MINT IT LATER)
-4 DAYS ACCESS TO THE EXPERIENCE
-CRYPTO, INNOVATION, CULTURE TALKS
-ACCESS TO NATURAL POOLS (CENOTE)
-ACCESS TO CO-WORKING AREA
-YOGA AND WELLNESS ACTIVATIONS
-GUIDED CENOTE TOURS: WAY OF WATER
-CRYPTO PARTY WITH A SECRET HEADLINER. (VALID FOR 1 PERSON)
-MORE THAN 20 HOURS OF CONFERENCE IN 3 DAYS TO LEARN, ENGAGE AND NETWORK WITH CRYPTO, WEB3, TECH, INNOVATION AND REAL ESTATE PROFESSIONALS
-MORE THAN 60 EXHIBITORS: DISCOVER PROJECTS AND ENGAGE IN BRAND ACTIVATIONS
-ACCESS TO A BUSINESS NETWORK OF CHANGE MAKERS, ACCELERATORS, BUSINESS MENTORS, FINANCIAL ADVISORS AND INVESTORS
-TULUM DOWNTOWN TO FESTIVAL SHUTTLE
Plus more VIP options can be found on the link here 
To learn more about Tulum Crypto Fest check out the video below
https://youtu.be/SZCw-xsNrPE