Tulum Crypto Fest Highlights
The world's most disruptive festival, the 2023 Tulum Crypto Fest recently took place on May 4th-7th, 2023 at the Tulum Cerveceria. It was 3 full days of speakers, networking, night events, NFTs and Ice baths! Here are some of the highlights from the weekend.
Here are some of our highlights of the Tulum Crypto Fest
Crypto Academy
Crypto Academy. The perfect way for beginners to dive in the world of Crypto. The session took place with special guest Amanda Guggenbuehl (Binance) who did a fantastic job of breaking everything down and spoke on what is crypto, blockchain, and web3. How do they work? She also discussed some of the key differences between web3 and the metaverse and how web3 is going to be based on wallets, and not on your name and email. It's focused on the user and who controls it.  The Metaverse is more to monetize on it, it's going to change the way we look at things. Metaverse focuses on how the information is presented and completely immersive in real-time.
Wellness Stage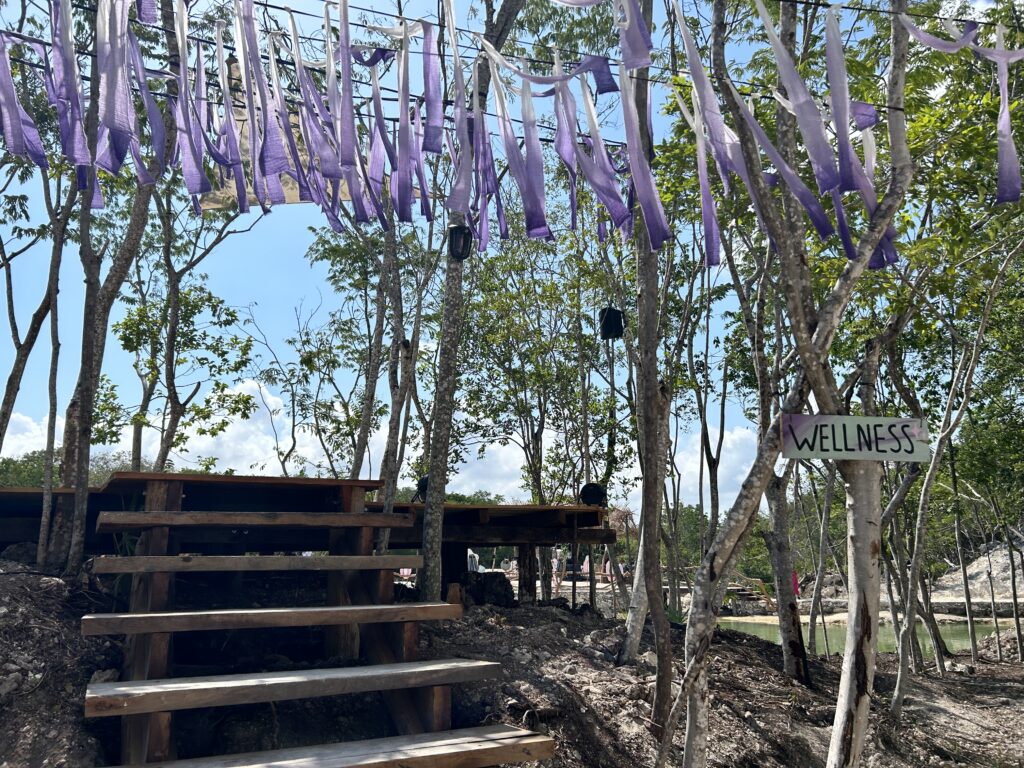 The Wellness stage focused on bringing nature together with Crypto. There was some amazing meditation, Wim HoF breathwork, a Nervous system healing yoga session and an ice bath!
Moon Stage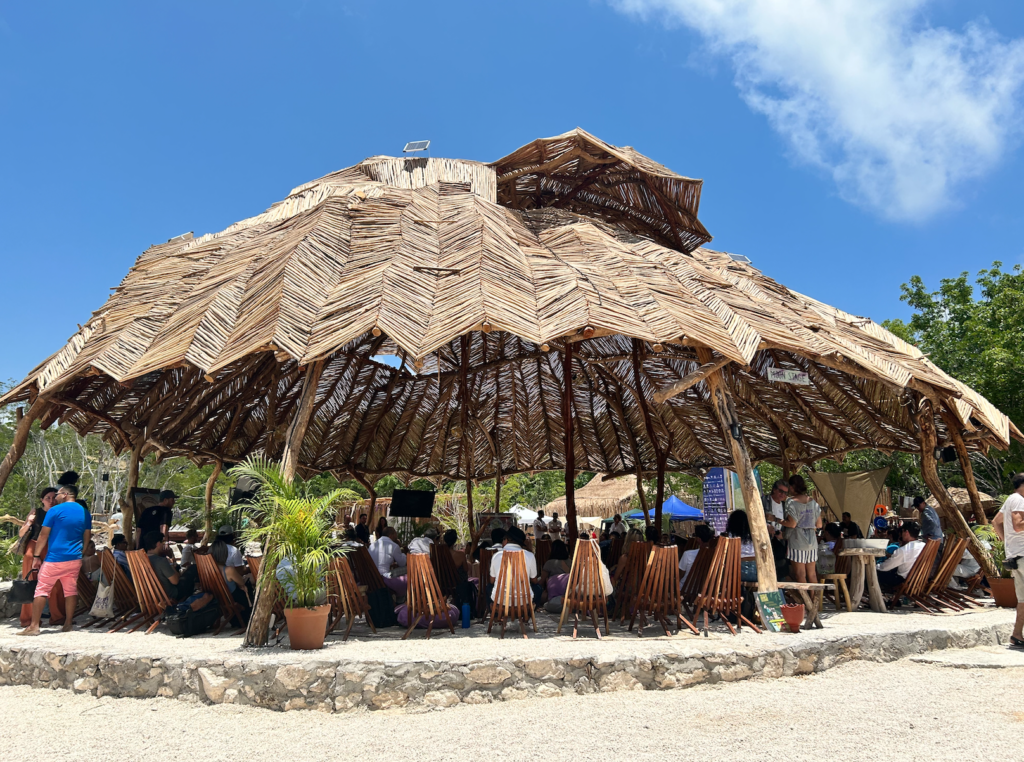 This is where all the major chats happened. We sat down on a chat on Bitcoin Mining and Sustainability with guests Daniela Malqui, COO, Cinetica Studio and BANI. They each spoke on their thoughts, and how there's no robust network. That it takes time about even. 7 years to build, then you would need to build programs and platforms.They also mention how the whole subject of mining is a network of energy.
Arts and Culture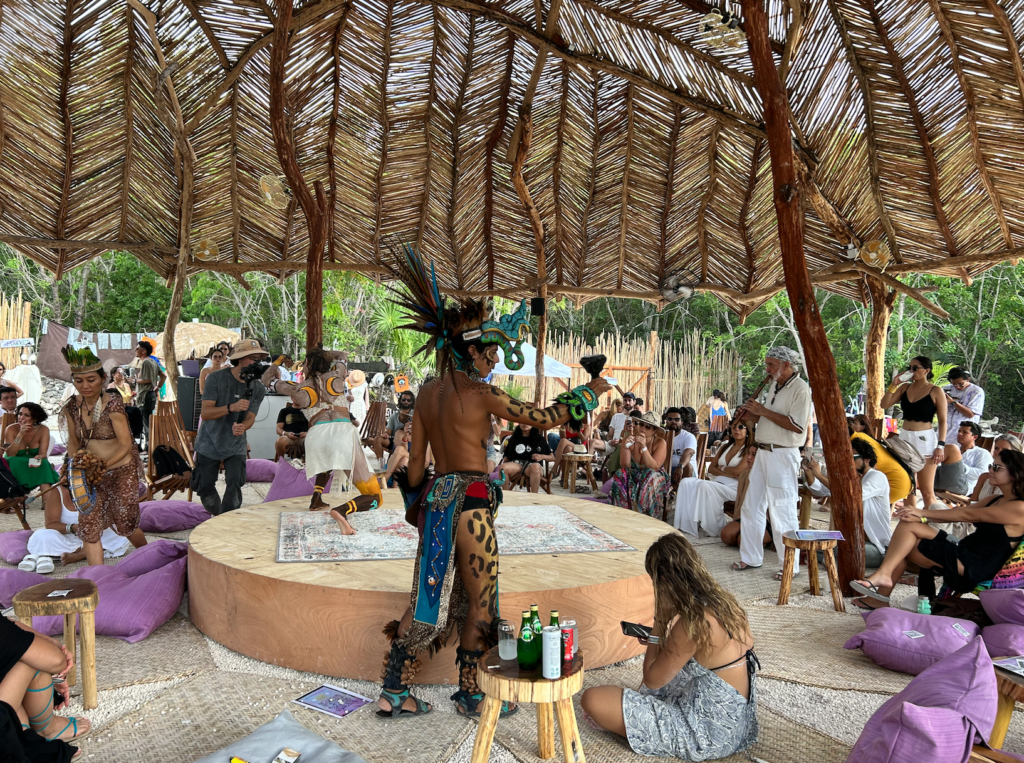 The arts- guests were treated to a special dance number in between presentations.  There were some amazing vendors as well to check out such as Feel the Fruit, Xieltun, Binance, WAKE, and so much more.
Night events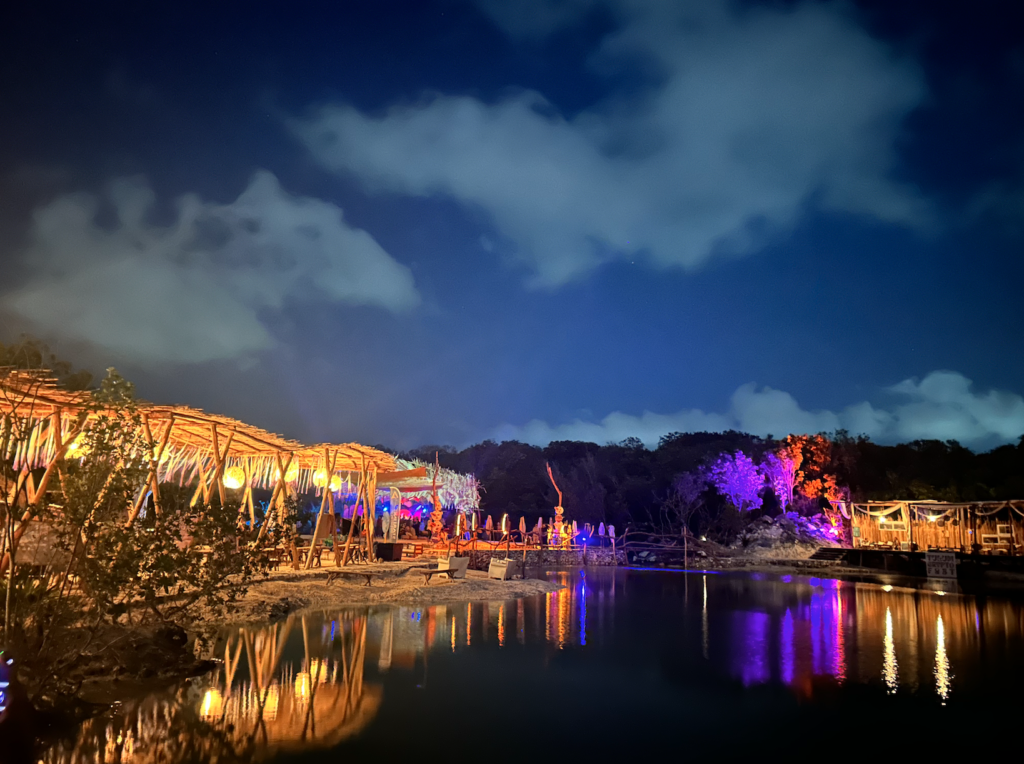 Nothing like a party in a jungle. Each night had a special event, with amazing music and a chance to continue the networking space. There were beautiful lights and people just dancing away.
To recap, the event overall had very good sessions, and opportunities to netowork. It was a bit hot, thankfully the ice bath was available to guests. We want to thank Like Group Management, CoWorking Tulum, and Tulum Crypto Club for bringing this event together.
To learn more about the event, visit Tulum Crypto Fest official website here