TIFF 2022 Review 'My Policeman'
My Policeman is a heartbreaking love triangle of a forbidden love
Based on Bethan Robert's novel, of the same title, My Policeman, this period drama takes place in the 1950's in Brighton where loving someone of the same sex was forbidden. It's still an unfortunate reality in some places still, and this story is bound to make you feel emotional and relatable to some.
My Policeman tells the tale of a young dashing policeman Tom (Harry Styles) and his girlfriend Marion (Emma Corrin) who become close friends with a museum curator Patrick (David Dawson), who is the centre of this forbidden love triangle. Though, Tom and Patrick at the time have seem to carry this secret relationship for quite some time, while Marion who has no idea.  Tom knows this relationship feels right to him, but he decides to pursue Marion and get engaged to her to try and live a 'normal' life. Fast forward to present time, we see the three of them again, but the older version. Tom (Linus Roache) and Marion (Gina Mckee) who seemed to still be married,  are taking care of their old friend Patrick (Rupert Everett) following a stroke and putting him into home care .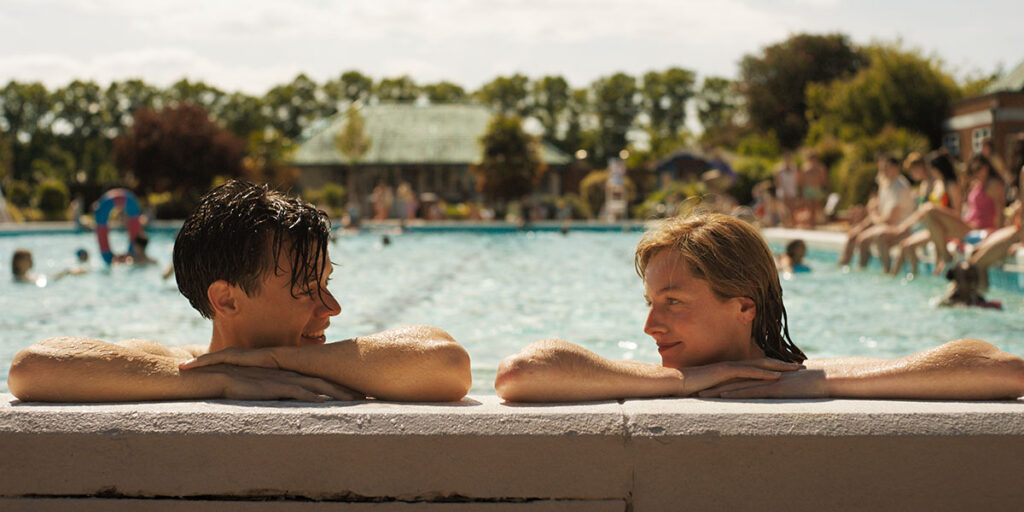 The narrative rewinds and fast-forwards to the past and present which keeps the viewers guessing what could have happened to the three of them and the events that led them here. The storyline itself didn't bring anything different than what we would see in a modern LGBTQ+ film, but there are quite absolutely heartbreaking scenes that will keep you gripped to the film. The story doesn't go any further than surface level, and there were definitely opportunities where there could have been more character depth, especially with Harry Styles and his acting. It's all quite flat, but it wasn't as horrible as some others have pointed. Corrin, being a fantastic actor on The Crown, we wish we could have seen a bit more character depth in here, especially because of how hard it must have been on her character, though we never really get to see that. Dawson is definitely the star of this film, as his presence will keep you intrigued through out the storyline, and anyone who an relate to bringing their sexuality out in the open, My Policeman will definitely hit you personally.
Watch the trailer for My Policeman below
My Policeman first premiered at the Toronto International Film Festival on Sept 11, 2022
My Policeman is now available on Prime Video