The Opium Bar – perfect mix of asian-inspired snacks and cocktails
The Opium Bar is the perfect night out spot if you're looking for fancy cocktails and some delicious Asian inspired late-night snacks. Located in the west end of Toronto, (Dundas West area) where all the delicious Toronto eats and the best late-night bars are located.  Opium Bar is an intimate space but a large enough room to accommodate up to 2-4 people per table, and with bar seats available as well. The restaurant is filled with candles and dim lighting to imitate the opium dens in China that were once used in the 19th century to sell opium.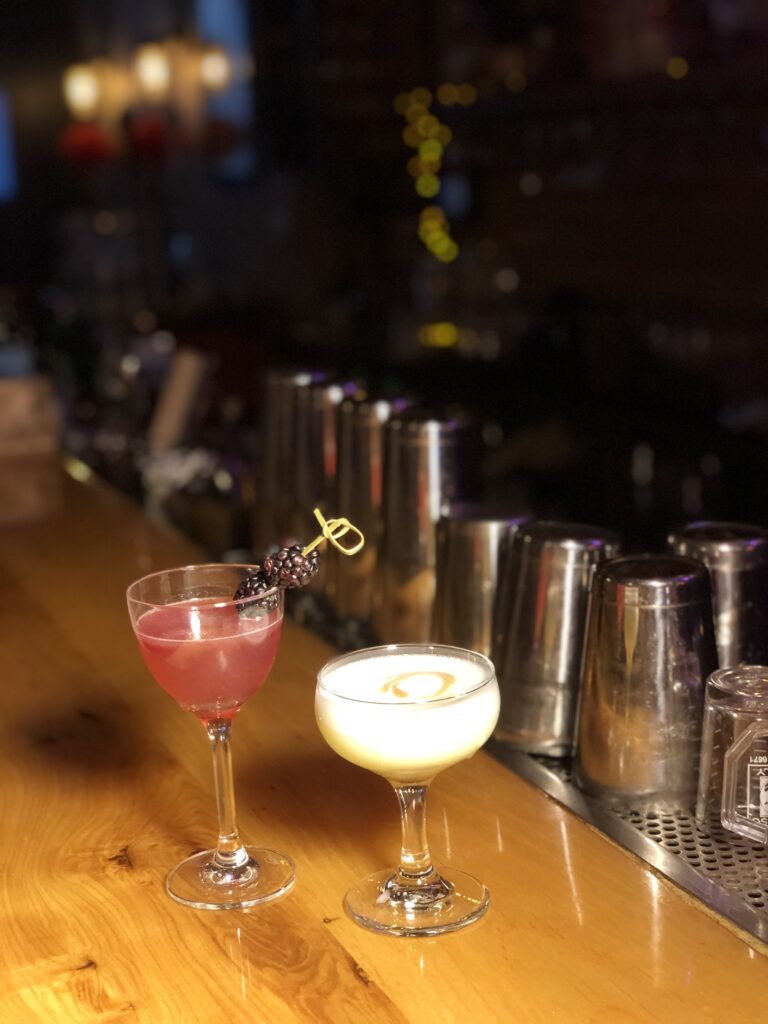 The Restaurant has a delicious choice of cocktail drinks available ranging from ($12-15).  On the left, we had the Winter Berry Holiday ($15.50) which had a mix of gin, Bacardi white rum, with blackberry, blueberry and raspberry syrup. The drink on the right is a Honeydew($13.50)" which tastes exactly like the famous Korean Melona popsicles!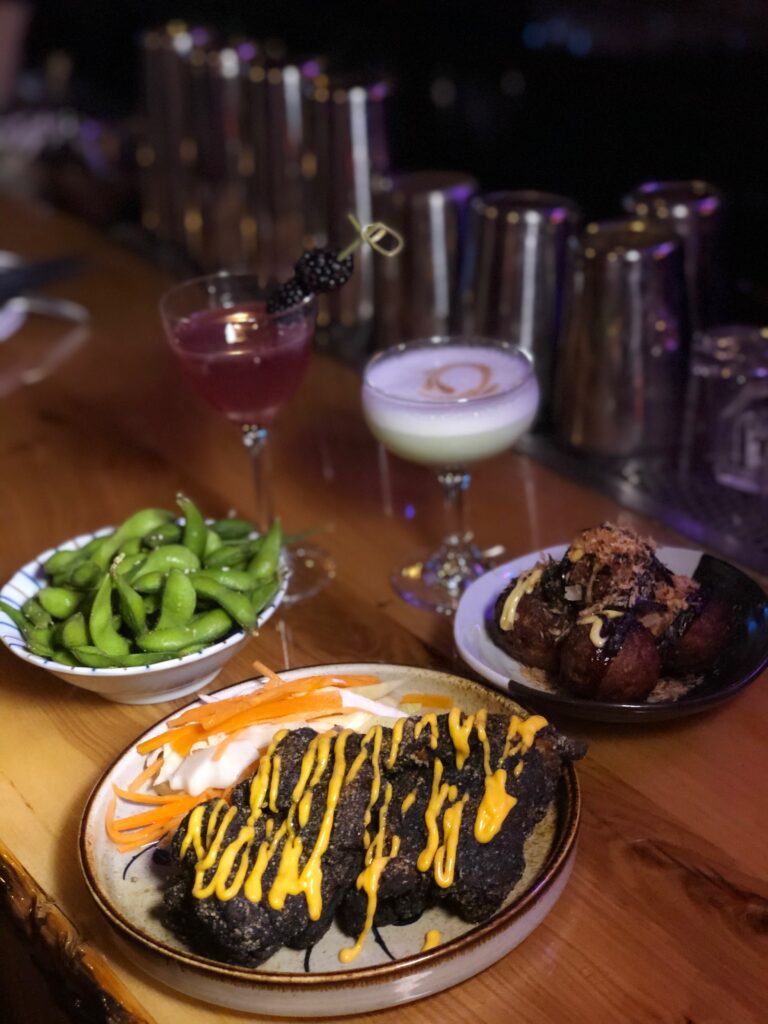 Some of the Asian inspired snacks we tried were the Edamame ($5), Takoyaki ($9), Opium Fried Chicken ($13) which were all amazingly delicious. For vegetarians, they also served the veggie dumplings ($8.5) alongside with Noodles($11) made without the beef and shrimp chips ($4) to snack on. Our personal favourite was definitely the noodles and veggie dumplings. You can't go wrong with the classics, a little pricy but well worth the meal and atmosphere of the place!
Anyone looking for a nice late-night spot in Toronto, The Opium Bar is the perfect spot! But keep in mind, the place does tend to get very busy on weekends.
To learn more about The Opium Bar, click here