Copper Branch a new Vegan hot spot
Copper Branch, is one of the largest plant-based restaurant chains in the world. Everyone is trying to be vegan these days, and with restaurants opening up all over the world, it makes it easily accessible for everyone. With over 60 different locations across Canada, U.S., and Europe we had the chance to try one of the newer locations in downtown Toronto.
The restaurant offers a casual but quick service dining. You order at the counter and either do take out or bring to one of the restaurant vibe tables.
Copper Branch Menu options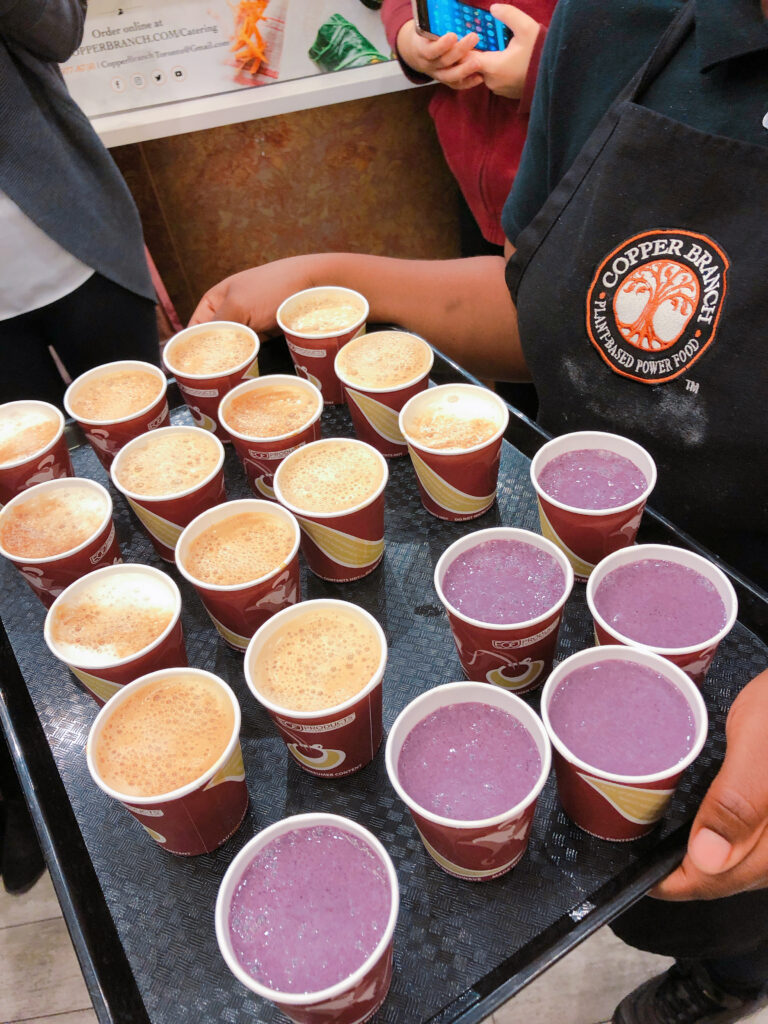 Drinks
Copper Branch offers quite the selection, but I wouldn't say anything spectacular. They have some great smoothies, an amazing Chai Almond Latte (Which we absolutely loved), and organic fairtrade coffee. We had the chance to try The Edison Electric (loaded with mixed berries, organic hemp seeds, almond beverage, and organic chai tea.  I would highly recommend).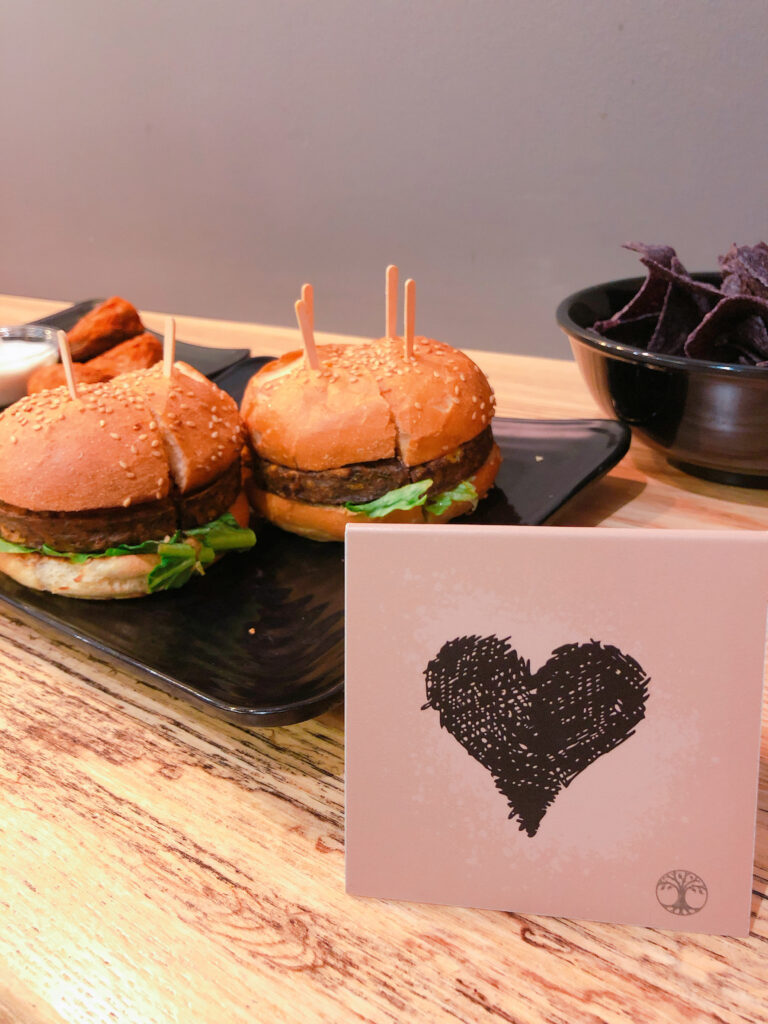 Burgers
We had the chance to try two of their top sellers, the black bean burger, and the Crab cake burger (17g of protein).  All burgers are served on an Organic Kamut Bun, Gluten-Free Bun, Collard Green Wrap, or Organic Spelt Wrap. They come in a pretty decent size, definitely enough for one person but it's worth sharing a burger and getting some spicy buffalo wings on the side (seasoned soy wings with hot sauce,  sriracha coleslaw, aïoli sauce).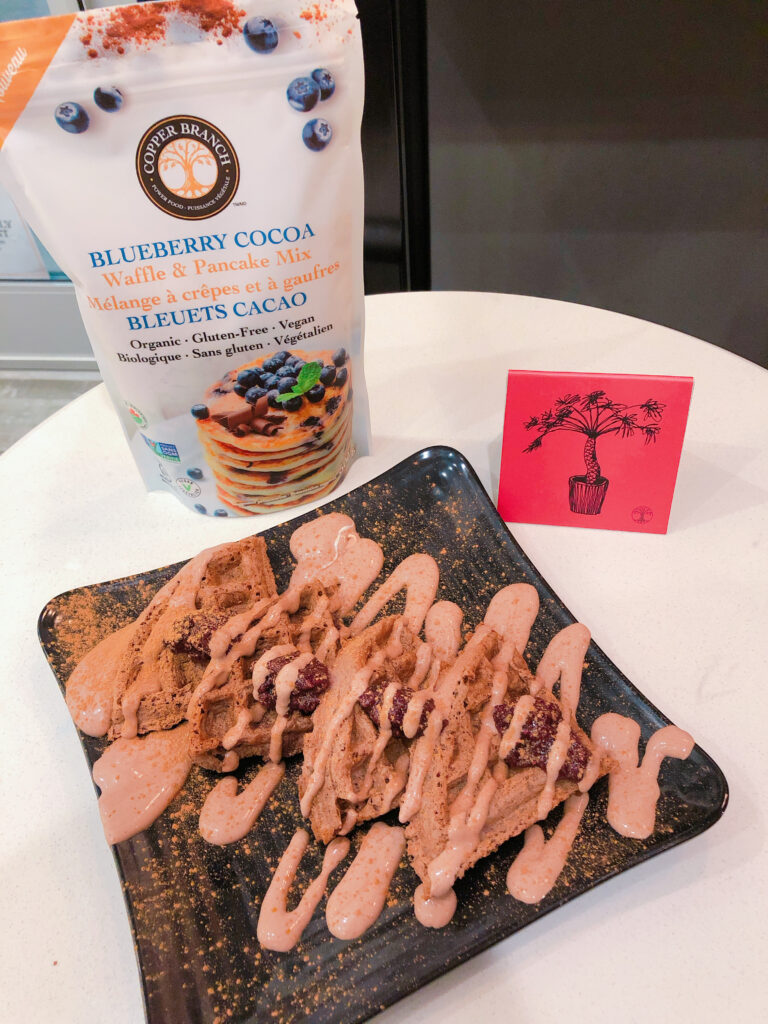 Breakfast
They have these amazing Blueberry Cocoa gluten-free waffles (prepared fresh in-store, non-GMO blueberry, and banana compote, maple cream sauce, chia seeds, non0 GMO hemp seeds, and cinnamon). The neat thing you can get the blueberry cocoa pancake mix in a pre-packaged bag.
Desserts
There were two specialty cakes that we were able to try. The Chocolate Zucchini brownie wasn't anything too fancy, but it was still quite yummy. ( Dairy-free chocolate chips, flax seeds, applesauce, and other delicious ingredients) .  Meanwhile, the raw carrot cake (dates, walnuts, raw cashews, and more) was probably the better choice as I was able to taste the full flavor. They also have mini matcha balls (Which I personally didn't taste the match much, I tasted more lime) and chocolate balls.
Overall, for the price they offer and the quick convenience, I would say it is worth the visit. Don't go in expecting a full fancy restaurant service. It's way more of a casual vibe, and the food is good enough to make you want to come back.