For those of you who were extremely disappointed that the release of The Hunt got cancelled due to excessive complaining from Fox News, fear not, a worthy replacement has risen to take its place.
Clocking in at a breezy 90 minutes, Ready or Not is a worthy entry into the horror genre, chalk full of gory parts, crazy in-laws, and the most twist game of hide and seek you'll ever see.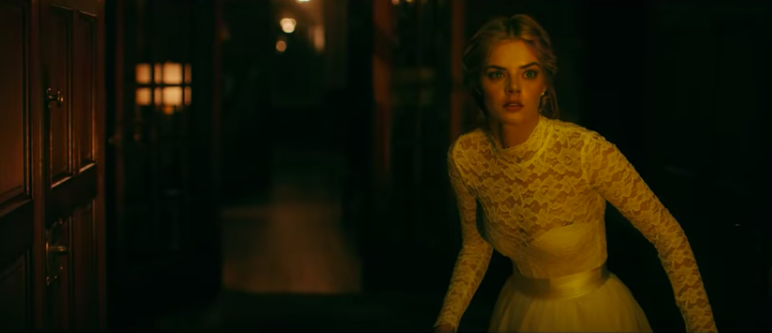 The film opens on the wedding day of the beautiful Grace (Samara Weaving,) and the dashing Alex Le Domas (Mark O'Brien). Alex comes from old money, as his family struck it rich over a hundred years ago in the board game industry.
After the vows have been exchanged, Grace is surprised to find out that her new family needs her to participate in a Le Domas family "tradition" of playing a game at the stroke of midnight. When she innocently pulls the 'hide and seek' card, little does she know she's in for a night from hell, courtesy of her new sadistic family.
The film stands out in the genre due to the strength of its performances. Every single cast member delivers a knock out performance, mixing both comedy and horror for a thrilling ride from start to finish. Weaving truly gives a star-making turn, playing Grace as a quirky, funny girl who can also kick the crap out of anyone who tries to mess with her.
The film also features a wonderfully snarky performance from Adam Brody as Alex's sarcastic and alcoholic brother Daniel, leaving you with the hope that Mr. Brody will continue to make a comeback to the big screen (he also had a small but memorable role in Shazam! earlier this year).
Ready or Not is a welcome entry into what has been a lackluster summer for movies. Arriving just before all the prestige films that will hit the theatres this fall, it's the perfect end of summer treat to enjoy. However, maybe ask the in-laws to skip checking this one out, they wouldn't get it.
Fox Searchlight releases Ready or Not in theatres on Wednesday, August 21, 2019