Nordace backpack review : Why we think it's the best travel backpack for its price
One essential item every traveller needs is a great backpack. Your backpack will be with you through all your adventures, whether it'd be in on a trek, in a new city, airport- you want to make sure it has all the qualities, the comfort, lightweight, and stylish at a reasonable price. We've heard that Nordace was one of the best travel backpacks for what it's worth, and we took a look at the backpack, and here are our thoughts. (We haven't been able to travel with it due to travel restrictions. Review is based on daily use)
We ended up taking a look at the Nordace Siena – travel backpack which is right now cost $135.00 CDN. It comes in 6 different colours and some of the unique components of the bag is that it has a discreet luggage strap, secret pockets for valuables, a USB charging port, padded laptop compartment and a stylish sleek design.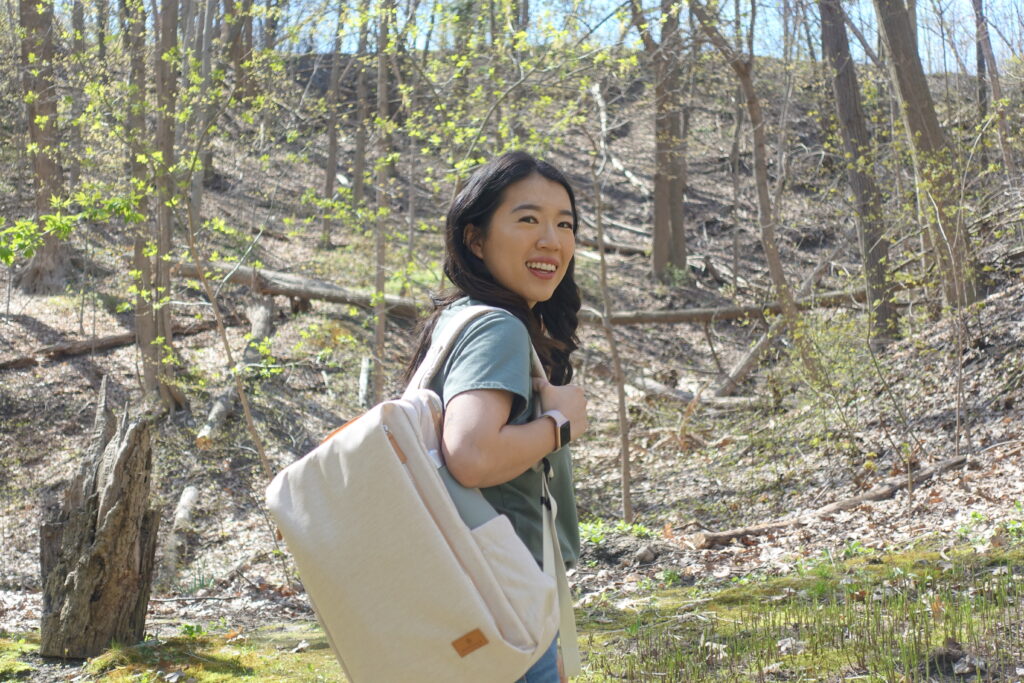 Design and comfort
It's sleeker than it looks and it's very light. Even when I fully packed it, I didn't feel as if it was weighing me down. The material doesn't feel as high quality as advertised though, it feels a little cheap but it seems durable enough that it won't go breaking on me. I felt comfortable with it all day even with the shoulder straps, though I would say be careful in the rain. I'm confident the inside will be safe, though it makes you feel a little skeptical on how it will do on the outside. They do advertise that it will keep water out though.  It looks super stylish and the design didn't change at all and I threw in all sorts of weird things in there.
Components
This is my absolute favourite part, as I've always had a hard time finding a backpack that fits everything I need. There are many hidden pockets for your passport, medicine, headphones, any small items that you can keep safe. There's also the main component where you can fit your journal, umbrella, towel, all sorts of funky items and you can even throw in your laptop in the 15.6′ laptop compartment. The portable charger is a great feature as well, as my phone always drains when I'm travelling. There is also a fleece sunglasses compartment and an exterior water bottle pocket. The luggage strap is an extra bonus as well, though it's a small feature, these little things really matter. This backpack really fits a lot more than you would think!
Price
As I said previously they currently have a 36% off sale going on with free shipping. It is definitely a steal for the price you are paying. Especially if you don't want to invest in one of the more expensive backpacks, this will do just fine and one of the best travel backpacks out there!
Overall thoughts
It's hard to compare which is the best travel backpack because a lot of people look for value. In terms of value, there's no reason why this backpack shouldn't do the trick. They have a 30-day return policy and customer service is very timely even with all that's going on. If not used for travelling, it makes a great school backpack, and probably one of the best there is. It fits a lot more than my Herschel ever could, not to mention it looks way better for way cheaper.
Here's a video showcasing the components, including each pocket and what we like to put in our backpack.
To check out what else Nordace has to offer and to get your backpack today, click the link here!
You can also use our code ExtraMile10