Joy. Sorrow. Anger. Love. PRIDE: A Celebration of Toronto Pride, 1970s – Present
Joy. Sorrow. Anger. Love. PRIDE.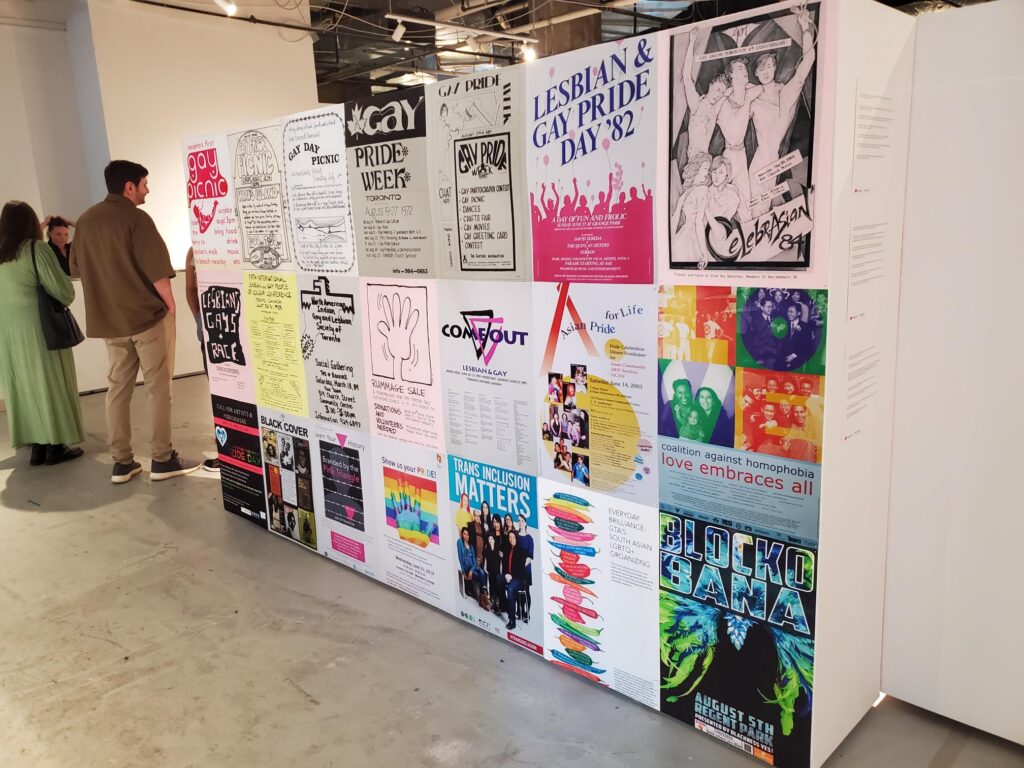 Until June 22nd, 2023, there is a wonderful new art exhibition at the Collision Gallery presented by the Magenta Foundation and in partnership with the ArQuives that celebrates and explores the history of pride in Toronto. It was actually quite an emotional experience going through the exhibition, especially when it seems like this continent is reverting back in history happily taking away the rights of many 2SLGBTQ+ individuals. This exhibition reminds us that pride started as a protest, telling the world that the community would not hide anymore but stand up and say, "I am a human being, equal to everyone else, and I will not accept anything less"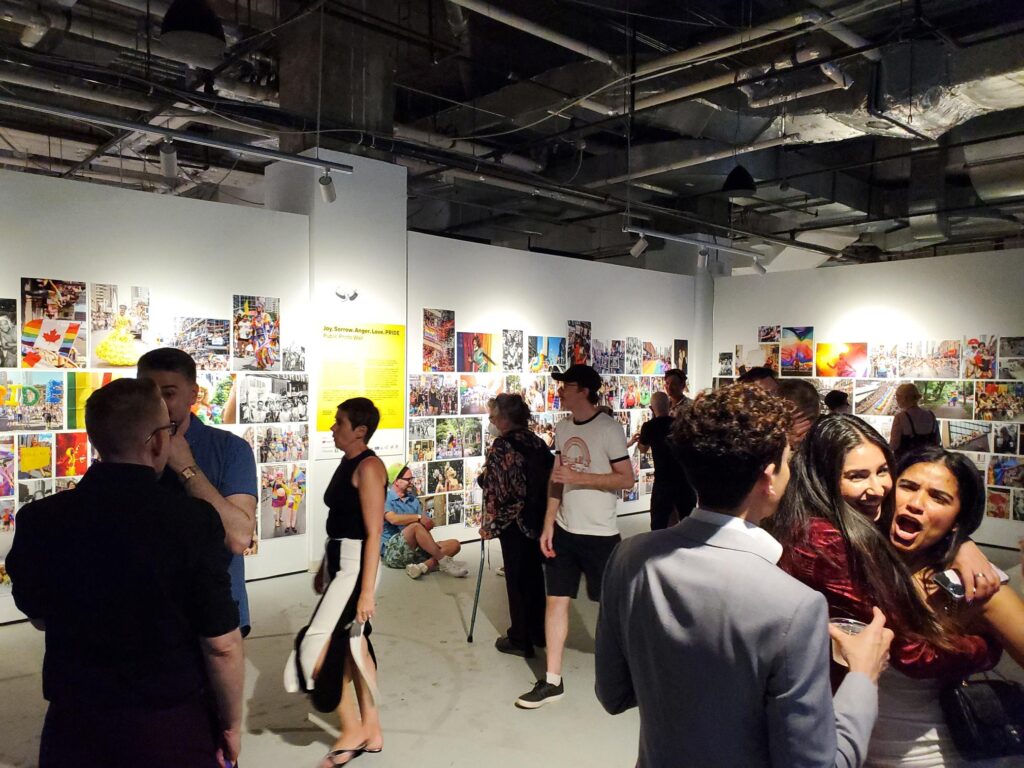 The exhibit features hundreds of images and other artifacts that showcase the history of Pride and queer communities in Toronto. From queer newspapers and magazines, to matchbooks from gay bars that are no longer in existence. The photographs that line the walls however engulf the viewer in equal parts colour, and emotion. It is a beautiful thing getting to see people captured on film expressing who they are as authentically as possible. You see images of families, and people from a variety of cultural and religious backgrounds all with one common goal: To celebrate love and acceptance for all.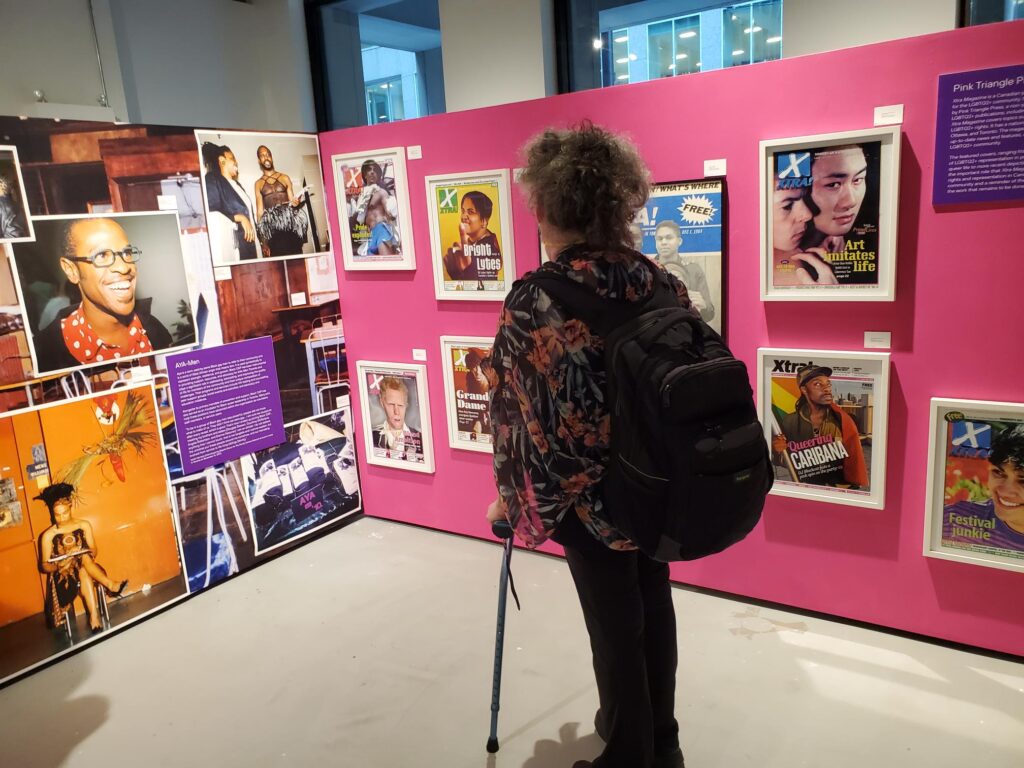 I felt quite emotional walking through the exhibition because the images capture a moment of peace and happiness for so many 2SLGBTQ+ in a sea of negative, hateful, and hurtful moments. I almost felt – dare I say it – pride emanating from the images. Pride of who these people are, not only as a part of the community but also part of who they are as individuals. We as the audience are granted a glimpse of the same moment in the lives of these individuals, and I for one am grateful I had that glimpse.
 It was fantastic also seeing people of all sorts of ages, colours, and backgrounds in the space as either members of the community or allies taking in the histories and the stories presented in the images and artifacts. The gallery itself felt warm, welcoming, and inviting. It felt like a safe place to just for a moment fall into a net of safety, getting to explore queerness through the literal lenses of hundreds of individuals.
 The cost of admission is free, and the gallery is open Tuesday to Saturday, from 12 p.m. until 6 p.m. This exhibition runs until June 22nd. 
For those unable to make the gallery show, the team behind the exhibit has put together a comprehensive book that showcases and highlights the project under the same name as the exhibition.
[Photos and Review by Shan Fernando]