Highlights from Elevate Festival 2022
Toronto wraps up Elevate Festival after a 3 day event full of tech hubs, programming, arts and technology and the first ever Elevate Block Party
Elevate Festival 2022 made a comeback from September 20-22 to the heart of downtown Toronto for a 3 day event full of North America's most innovative tech hubs, programmings, arts and technology from the Design Exchange to Meridian Hall and over to St. Lawrence Centre for Arts. The festival also returned this year with a first ever Block Party on Front Street featuring emerging musical acts, an open house zone for talent tech, and a space to find your people.
The lineup of speakers included Venus Williams, Chris Hadfield, Krista Kim, Andre De Grasse, Michele Romanow and more. Elevate Festival was founded in 2017 as a not-for-profit organization and this year, the reimagined festival unites icons and innovators at the intersection of arts and technology. This year also included a lounge for women in tech, an NFT Art Gallery, and a marketplace.
Here are some of the highlights from the Elevate Festival 
Women in Tech lounge
At this year's festival, Elevate focused on celebrating, supporting and providing an opportunity for women leaders. There was a dedicated space featuring women-led programming and special guest appearances. For any woman in tech or woman founder, they were able to get 50% off the regular price of any Festival pass. The lounge allowed women to connect, collaborate, and network with fellow women in tech who are solving important problems in their respective fields.
We listened in on one of the sessions "Tracking the next phase of investing in Canadian tech' curated by Marlon Thompson (Founder, CEO Future Capital) with Alisha Golden (Investment associates, Techstars) and Nicole Kelly ( Platform Engagement & Marketing team leaders, RBC X & Ventures).  They mention the future of women in venture, is not even close to where it needs to be if we're still having conversations about it.  They mention that " A lot of founders are going through what woman have been going through, the bias is still there, even with this sober market women are still getting the short end of the stick. People need to invest in women and I wanna see more women founder, and want to work with the ones that exist that need capital, or having support". More LPS backing women, or funds led by women, is how we can start to see change.
NFT Art Gallery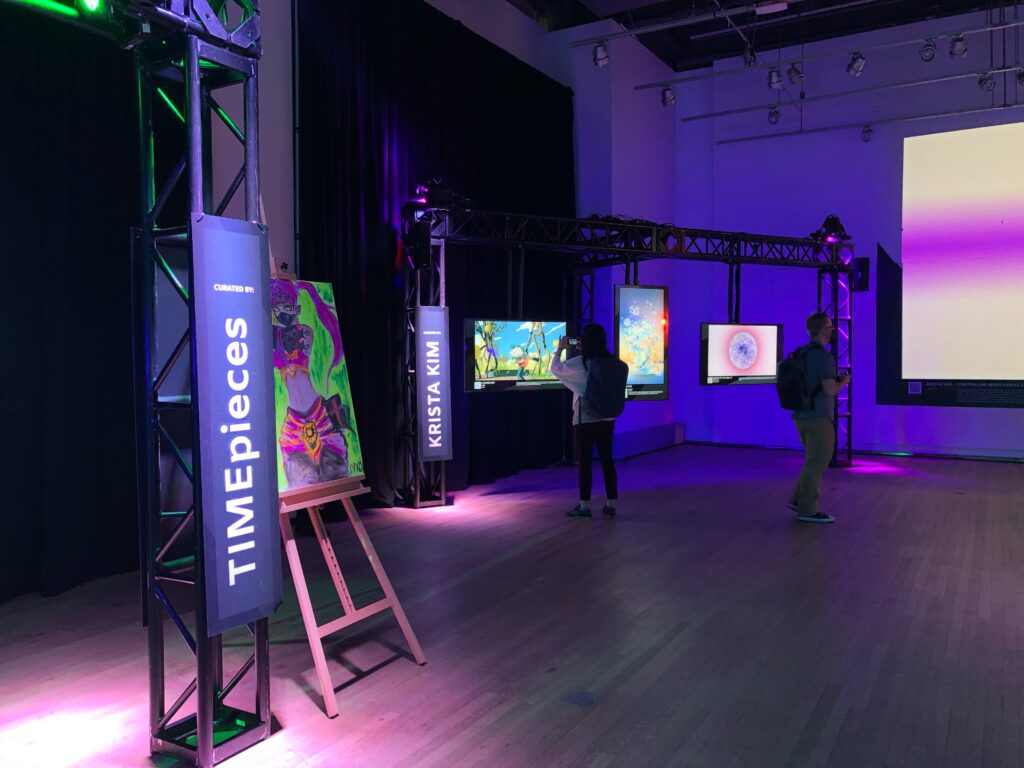 Over at the Design Exchange (DX) guests were able to check out the possibilities of innovative and emerging technologies at the NFT Art Gallery featuring 40 pieces by 9 curators.T he NFT Art Gallery offers a chance for you to learn about NFTs by extension, the Blockchain and Metaverse.
Block Party
Completely FREE to the public, The Elevate Block party took over Front St. in downtown Toronto for 3 nights to celebrate Canadian talent.  Alongside some food, drinks and even a marketplace, this was the place to hang and enjoy the entire Elevate Festival experience.
Elevate Festival Panel sessions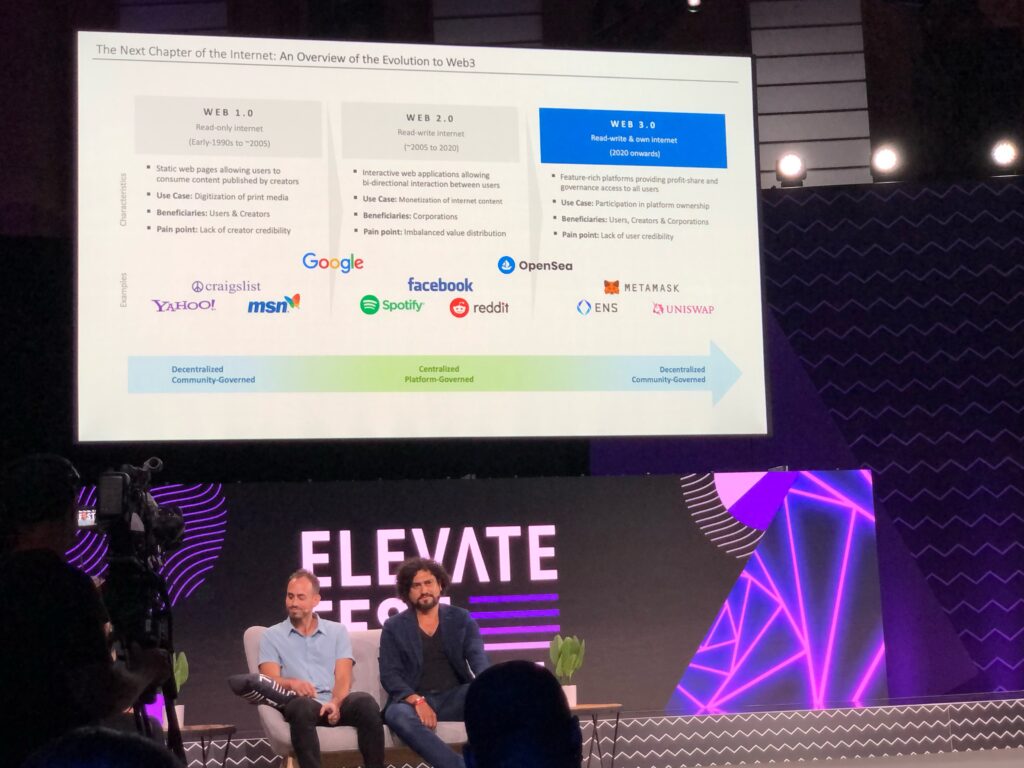 There were tons of different panels to attend, and the app made it super user friendly to plan out your day. We checked out Evolution of gaming : opportunities and resistance curated by Mary Sorrenti (VP Operations, Game Pill) with Mohammad Agha ( CEO & President, Magmic) and Jay Deverett( Blockchain & Web3 Strategist) as they spoke about Web3 and how it represents a paradigm shift towards a more democratized internet in which the incentives of network owners, network participants, and third-party developers are fully aligned. They spoke on how it's the future and why people should feel comfortable and any sort of resistance people might have on the future of gaming.
Interactive booths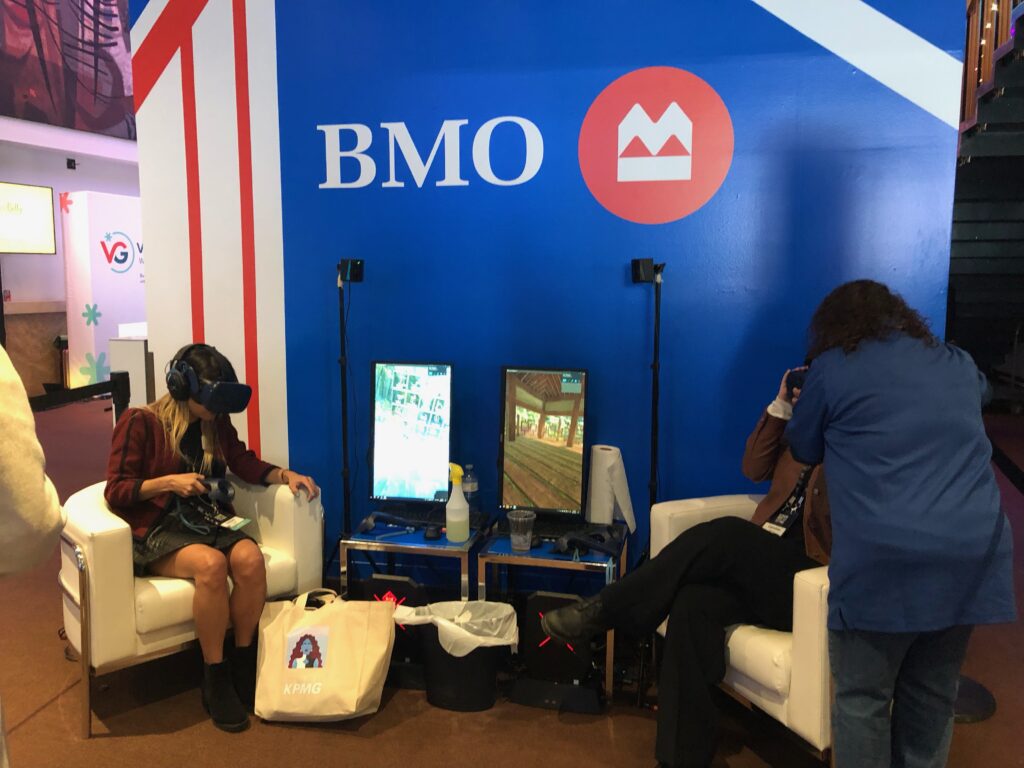 From BMO's virtual reality game, to TD's claw machine, there were some fun prizes to be won. Though we would have liked to see more booths for future.
The Elevate Festival overall was a great success, I loved the location and would have liked to see a bit more interactive booths and networking events. The Block party was such a great addition and we hope to see it again for future years! Till 2023!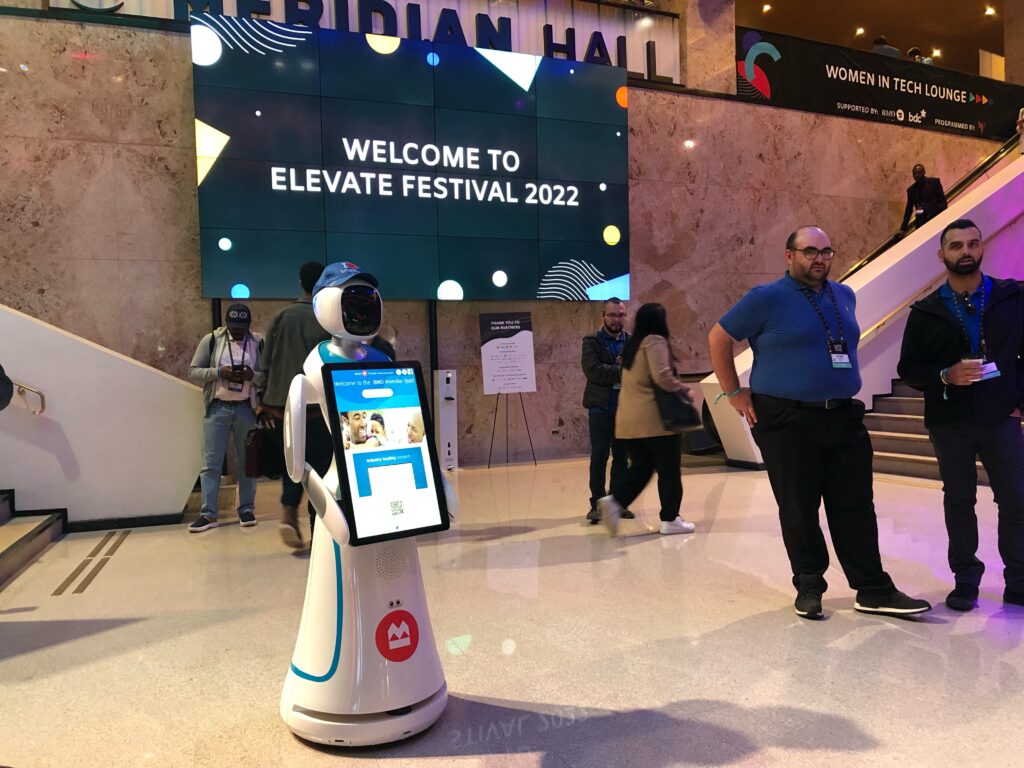 To learn more about Elevate Festival, click here