TIFF 2023 Review 'FinestKind'
Your Dad Will Love Finestkind – TIFF Official Selection 
A deep and personal tale written and directed by Brian Helgeland chronicles the highs and lows of brotherhood while exploring the love found within life as a fisherman. Helgeland, who is mostly known due to A Knight's Tale starring Heath Ledger, pulls Finestkind from his own experience growing up on a fishing boat. Although for his sake, we hope there was a lot less shooting and drug dealing. 
Finestkind follows two brothers, Charlie (Toby Wallace) and Tom (Ben Foster), as they work day to day as what some would consider lowly fishermen and yet find unwavering purpose in their work amongst the open seas. Tom is an ambitious captain who, like Charlie's father, wants the best for his little half-brother. Due to this, he's reluctant to take Charlie on as a deckhand but agrees despite his promising future at law school. Charlie's father (Tim Daly) pressures him to pursue a future with more options, but Finestkind turns out to be a story of Charlie following his heart out into the ocean alongside his crew—otherwise known as his real family.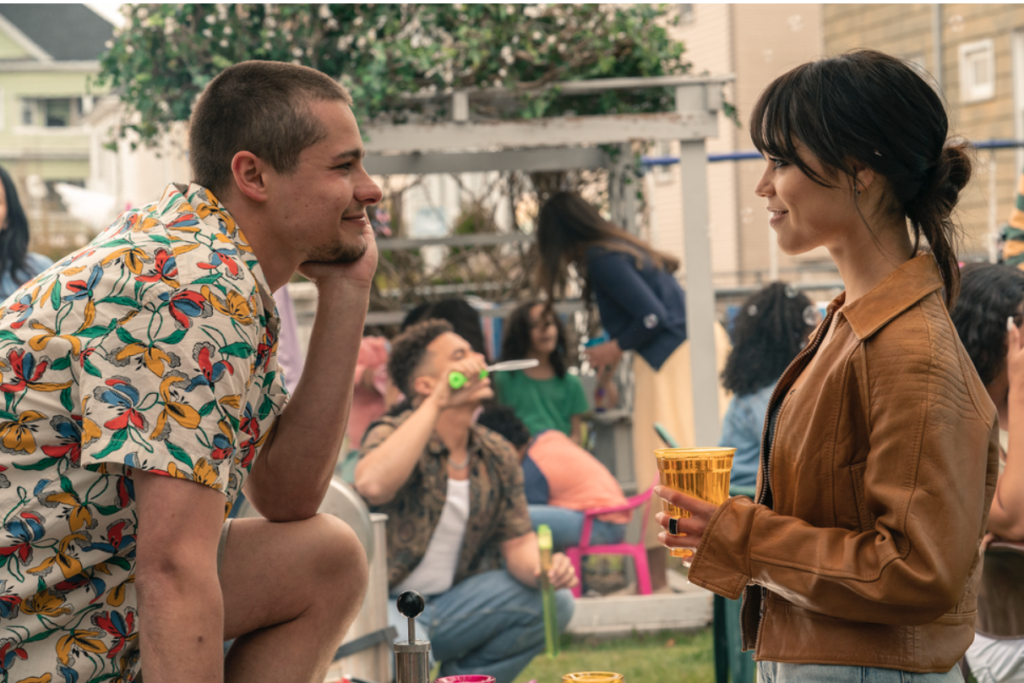 Charlie meets Mabel (Jenna Ortega), who becomes a tasty distraction with a mysteriously criminal past. Doing business in mobs and cartels, Mabel's connected with some of the most successful drug movers in town. This remains unimportant until fishing in Canadian waters leaves Tom's father's boat seized by the Coast Guard, only retrievable upon paying a hefty $100,000 fine. Ray Eldirdge, played by Tommy Lee Jones, is (unsurprisingly) the standout character of the film. He plays Tom's father, a retired fisherman with cancer who'll likely die knowing his son lost his boat forever. Unable to accept this harrowing consequence, Tom reluctantly agrees to use Mabel's connections to make some quick cash and reclaim his father's boat. But, as one can imagine, things don't go according to plan. 
Finestkind is marketed as a thriller although it's not exactly fast paced. The film is more of an ode to fishing, to the life of a fisherman, to the complicated relationships between fathers and sons, as well as the brotherhood and bond formed between a group of men who find a common passion out on the water. The performances, production design and cinematography are beyond impressive and do well to paint this personal story with a colorfully visceral perspective that can only be told by someone who'd lived this life themselves. Helgeland is a master with this camera and the cast members each bring their own gritty and real performances that'll undoubtedly wow viewers. The ending of Finestkind is perfectly bittersweet, reminding audiences why Tommy Lee Jones is one of the kings of the big screen. This is the perfect movie to watch with your dad on a summer night in, especially if you live in a fishing town (or wish you did). 
FinestKind  premiers at The Toronto International Film Festival on Sept 8th at 9:30pm at Roy Thompson Hall
Finestkind will be released on Paramount+ in the US and the UK this November.
[Review by guest blogger Jurgen Sosa]