Review 'Special Ops: Lioness'
The newest original series on Paramount+ packs a punch and stars Toronto native Laysla De Oliveira as Cruz Manuelos, the latest Lioness loose in the wild. Coming from the mind of Taylor Sheridan, the genius who gave us Yellowstone and its various spinoffs comes Special Ops: Lioness, an action drama based on a real CIA program that places female operatives undercover around the world. In this case, Joe (played by Zoe Saldana) recruits Cruz for an important mission overseas in order to befriend the daughter of a wealthy terrorist in the Middle East. Although this series is nothing like Sheridan's other projects, it's definitely not one to be looked over.
Starring alongside De Oliveira and Saldana are heavy hitters Nicole Kidman and Morgan Freeman, as well as Michael Kelly and Jill Wagner. But the most impressive performance in the first episode entitled Sacrificial Soldiers comes from De Oliveira as Cruz, who proves she has what it takes to hold her own next to some of the greatest actors of our time. Cruz is brutish, tough and an absolute bull—coming from a rough background, all she wants is a place to belong and a purpose to cling to… which she finds upon joining the marines. Much like De Oliveira, she's smart, capable, talented, and excels at her job. But unlike the actress who plays her, Cruz is indescribably scarred, inappropriately vulgar and so deeply blunt that it's almost hilarious to watch. De Oliveira describes Cruz as a fighter and she spends the majority of her screen time proving just that.
The first episode opens with a lively sequence of operatives in the field that sets the bar in terms of drama, action and stakes. Sheridan flexes his well developed writing muscles with Special Ops: Lioness while taking on an entirely new and different genre. What happens in the first scene is more than enough to reel you in, but Saldana's performance throughout this sequence is what reminds viewers they're not watching a regular series—this is a show written by the industry's most popular screenwriter and starring some of the biggest movie stars in Hollywood. Paramount+ continues to raise the bar with their content and if their latest original series is any indication of what this streaming service is capable of bringing to our screens, then their subscribers will be eating very well this summer.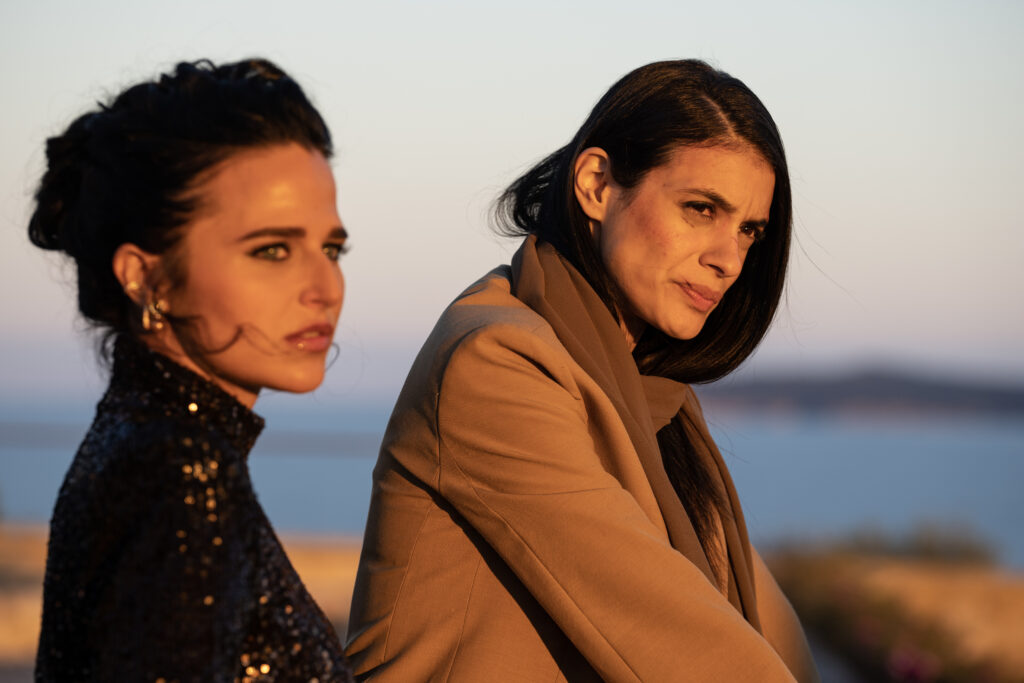 We'll see Cruz find success in her mission by getting close to the target's daughter, Aaliyah (Stephanie Nur) as a genuine bond begins to form between them. But what interests us the most about Cruz's character and what we learn about her is the inevitable moral dilemma she'll have to face during this mission. Anyone who has seen news or coverage of the war on terror might be aware of what these fanatics are capable of, meaning that going into the first episode viewers may already be aware of the stakes. If Cruz is made or exposed, there's a chance she could be subject to intense torture and even more gruesomely unspeakable acts. Upon meeting Cruz, a woman who's grown up in poverty with no real family under years of abuse and neglect, Joe informs her of the risks. But she also informs Cruz that there may come a moment where in order to complete the mission, she might have to kill her mark: Aaliyah. What should excite viewers most is the complex moral dilemma Cruz will be faced with as the girls get closer. Cruz, someone who's always had nothing will be introduced to a life where she'll have everything. Will she remember where she came from or choose to live a new life? Will she get too close to her mark and decide against killing her? Or will she follow through with the mission?

There is so much to explore in this series and we cannot wait to see how everything unfolds. De Oliveira is magnificent as Cruz; she's fun, bold, exciting, confident and endlessly entertaining to watch. If Cruz is on screen, there's no pausing for snacks or bathroom breaks! She's an absolute star and a juggernaut on screen, inarguably the sort of protagonist we love to root for. But who exactly will she become by the end? Will she survive long enough to complete the mission? Or will she be just another Lioness who failed? Find out by streaming Special Ops: Lioness on Paramount+ now.
Watch the trailer for Special Ops: Lioness below
Stream Special Ops: Lioness July 23rd on Paramount+
[Interview by guest blogger Jurgen Sosa]