Review 'Paramount + presents Fellow Travelers'
In the dynamic world of streaming, Paramount+'s "Fellow Travelers" stands out as a masterstroke in storytelling. This series masterfully illustrates the journey of star-crossed lovers, bravely confronting their personal desires amidst a rigorous political landscape. Anchored in the tense period of Joseph McCarthy's unyielding pursuits, the storyline ventures into Washington's secretive corners, unveiling profound passions, fierce rivalries, and the poignant sacrifices made for love and duty.
Beyond its political canvas, "Fellow Travelers" is a vibrant homage to the Washingtonian thriller genre, marked by the thrill of undercover dealings, the shock of unforeseen betrayals, and the emotional turmoil of decisions made in the direst circumstances. But the allure doesn't rest solely on its political layers; the characters' profound depth and intricacy are equally mesmerizing. Jonathan Bailey delivers a performance that resonates, revealing the multifaceted nature of a character ensnared by societal pressures. Meanwhile, Matt Bomer, portraying Hawkins Fuller, showcases exemplary acting finesse, highlighting the internal battles of a man torn between societal expectations and his innate desires.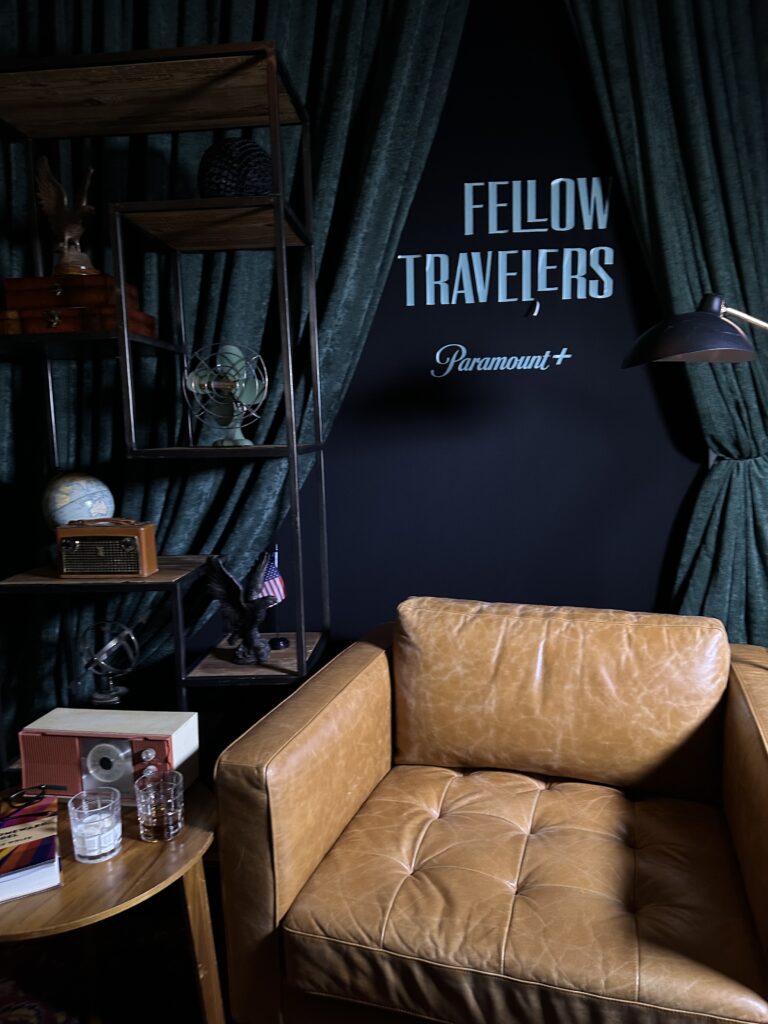 Enriching its narrative further, "Fellow Travelers" bravely delves into potent themes: from its charged sexual nuances and discussions on AIDS to poignant explorations of repression and the omnipresent shadow of fear.
Filmed in Canada, the series takes advantage of the country's excellent production capabilities. The depth of the drama is further amplified by an impeccable cast, which features outstanding talents like Keara Graves, Christine Horne, Ben Sanders, Jane Moffat, Alison Deon, and Morgan Lever.
As the fall season rolls in, "Fellow Travelers" promises to be the show that keeps audiences glued to their screens. With its compelling narrative, stellar cast, and thought-provoking themes, it's undeniably a must-watch. Mark your calendars for its premiere on October 27, 2023, on Showtime, and ensure you have your Paramount+ subscription ready to dive into this captivating tale. Don't miss out on this cinematic experience that's sure to leave a lasting impression.
Watch the trailer for Fellow Travelers below 
Paramount + releases Fellow Travelers To Premiere Friday, October 27 on Paramount+ in Canada and the U.S.
[Review and photos by Bebsabe Duque]