ALBUM REVIEW: Fifth Harmony – Reflection (2015)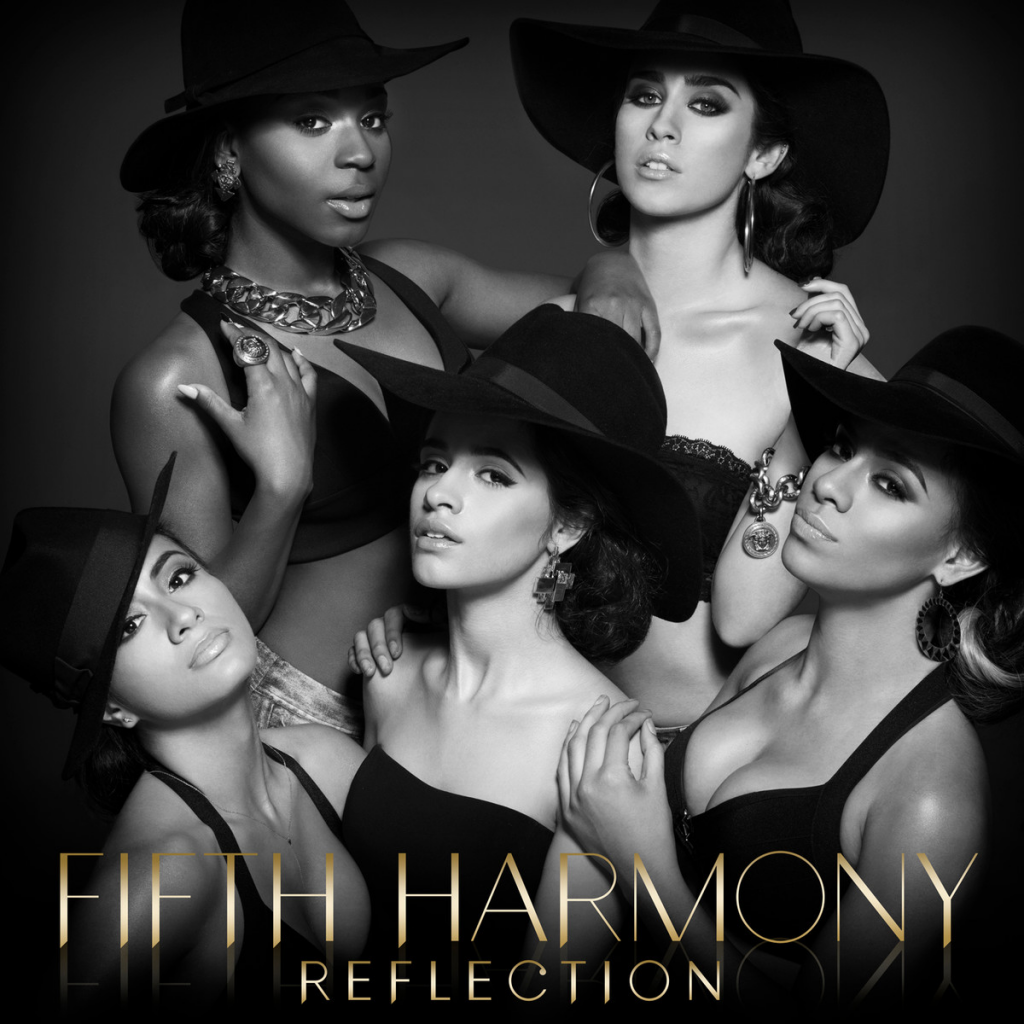 X Factor alumni and season 2 finalists Fifth Harmony finally released their highly anticipated debut LP, Reflection, on Feb. 3. The quintet's roster of producers features contributions from the likes of Dr. Luke (Katy Perry, Ke$ha) and Stargate (Ne-Yo, Rihanna). The album was preceded by lead single "BO$$", which showed off their signature brand of female empowerment and a more mature sound than their EP, Better Together. Although the girl group created by Simon Cowell does not have any writing or production credits on Reflections, they try to shine through with their harmonies and diverse vocal timbres. Although likened as the female version of One Direction, Fifth Harmony channels Beyonce for an edgier, more contemporary R&B and grungy hip hop sound.
The opening track "Top Down" introduces the listener to a much more edgier production than we are used to from Better Together, intricately weaving together a series of grungy synths, harmonies and kick drums. The girls also try an attempt at rapping in the first verse. It's not my favourite song off Reflection but is a good choice for an opener as it signals the musical diversity and maturity of the girls since X Factor. The next song "BO$$" boasts a similar style.
Album highlights include second single "Sledgehammer", which in my opinion is the most radio-friendly track, "Like Mariah (ft. Tyga)", which samples "Always be My Baby" by Mariah Carey and last track on the deluxe edition "Brave Honest Beautiful (ft. Meghan Trainor)".
The departure from their pop sound is a disappointing one .They've made a good attempt at improving their harmonies but the mellowed down R&B production becomes mundane and repetitive after a few tracks. I will praise them for staying true to their "girl power" messaging though!
Reflection track list
Top Down
BO$$
Sledgehammer
Worth It (ft. Kid Ink)
This Is How We Roll
Everlasting Love
Like Mariah (ft. Tyga)
Them Girls Be Like
Reflection
Suga Mama
We Know
Going Nowhere
Body Rock
Brave Honest Beautiful (ft. Meghan Trainor)
Album Rating : 7/10
Fifth Harmony will perform at the Sound Academy in Toronto on Mar. 17 with Jacob Whitsides, Jasmine V and Mahogany Lox.
Reflection was released February 3, 2015 by Sony Music Entertainment Canada.
[Review written by Anthony Ou]