I got stuck behind a Dalek while waiting in line for the bathroom.
ComiCon is the only place in the world where you can say that sentence without sounding like you've lost your mind.
Last weekend the highly-anticipated event came to Toronto and ushered in three days of non-stop fan appreciation for everything from comic books, to classic movies, to television shows, to video games. The ultimate celebration of everything pop culture, ComiCon is a haven for the fiercely fanatic and a place where passion, creativity, and childlike wonder can grow and be nurtured. Where else can you sit in on informative panels such as "Adding Historic Inspiration to Your Cosplay," "The Data Science Discussion of Pokémon," and "Body Paint 101?"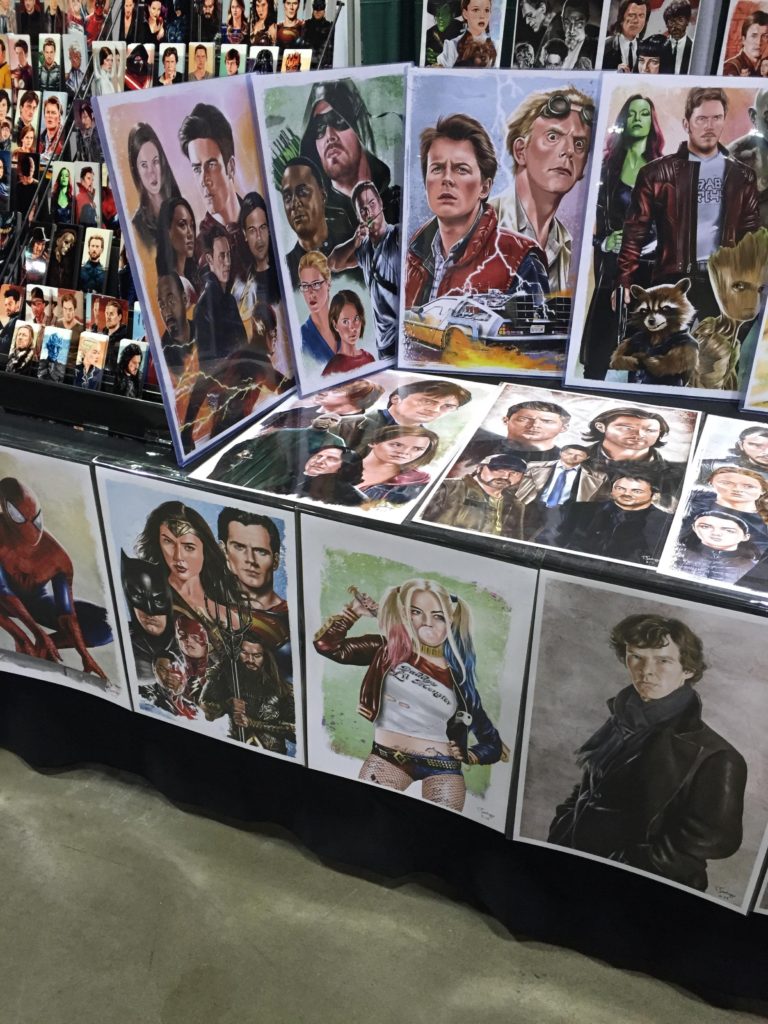 The event was held at the Metro Toronto Convention Centre which is appropriate because it's the only venue in the city large enough to house rows of Funko pops, tables of vintage video games, and of course, enough comic books to fill the Batcave. A magical place where Harry Potter wands, Pokémon badges, and even horns and tails can be bought, shopping is a huge part of the Comic Con experience.
"I can get a wig!" screams one little girl dressed as She-Ra, already clutching a light-blue sword with the price tag still dangling from the end.
Showing up in costume is practically a must for Comic Con, with many attendees taking this weekend more seriously than New York Fashion Week. If you're going to dress up for Comic Con, just be warned that the more elaborate and on-point your costume is, the more frequently you'll be stopped and asked for a picture. Captain Marvel, Spider-Man, Poison Ivy, Batman, and Harley Quinn were by far the most popular costume choices, and of course, every anime character imaginable was represented as well. Dressing in character is commonly referred to as "cosplay."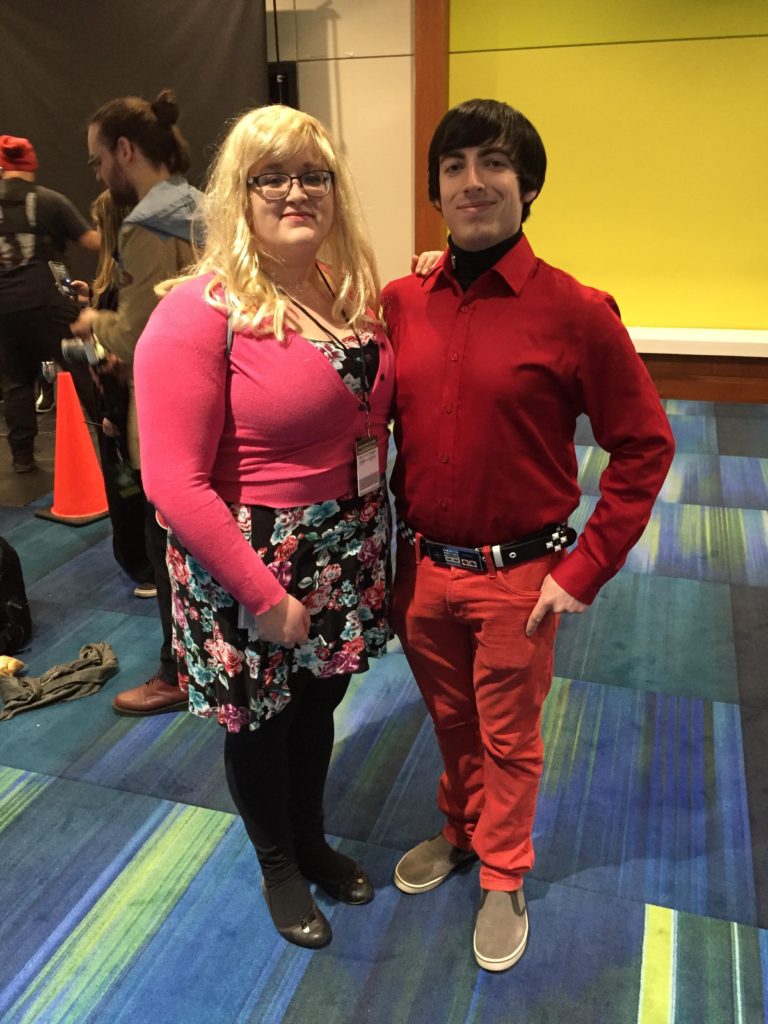 "You get stopped so many times to take photos and that's the joy of cosplay," said Natalie Higgins, who was dressed as Wonder Woman, another of the weekend's most popular costumes.
"I've seen a few Harry Potters and some very good Hobbits!" said John Rhys-Davies. If anyone is the authority on the matter, it's Rhys-Davies, having starred in the original Lord of the Rings trilogy as the dwarf Gimli.
The inclusive event brought together people of all lifestyles, backgrounds, and ages, proving that no matter who you are or where you come from, everyone has something they're passionate about and want to celebrate. Attendees ranged from singles, to couples, to groups of friends, to families with kids. At Comic Con, you'll find toddlers dressed as Luke Skywalker and Princess Leia, and seniors purchasing memorabilia from movies they first saw when they were toddlers themselves. Seeing generations come together and embrace the love they have for these comics, games and shows and the joy they bring, will legitimately warm the heart of even the coldest cynic.
"I think Comic Cons have changed me. I didn't much like people as a younger man and the more I come to these and the more people talk to me, the more I like people and mankind. We are an extraordinarily rich and humble people. Mankind is glorious," said Rhys-Davies.
Though Rhys-Davies has been fortunate to be a part of many beloved movie franchises, he makes sure to leave room for up-and-coming actors as well.
"You can't be too greedy. To have done Raiders of the Lost Ark, and Indiana Jones, and even a part in a Bond film and Lord of the Rings, I'm not doing too badly. And it ain't over yet. I've got to leave something for the other boys and girls," said Rhys-Davies.
Rhys-Davies was one of the several celebrity guests, a staple for any Con. Other guests that weekend included Ron Perlman, Jaleel White, and Dan Fogler. Known for playing Jacob Kowalski in the Fantastic Beasts franchise, Fogler was able to share his hopes for the upcoming third film.
"I'm pretty sure I'll be in it," joked the actor. "I hope that Jacob and Queenie (Jacob's love interest) get back together, and I'd love to see Christopher Walken as Dumbledore's counterpart, the Headmaster of Ilvermorny, for the pronunciation of spells alone."
Overall, Comic Con is the place to be for the hardcore fanatics of the world.That being said, just about anyone could walk in off the street, and instantly find something they're a fan of to be amazed and intrigued by. If there's a fandom you feel extraordinarily passionate about, make sure to check out next year's Comic Con. You're guaranteed to be among friends, fans, and like-minded individuals. You may even be lucky enough to stand behind a sci-fi icon while waiting to use the bathroom.
[Review by Luke Elisio]