TIFF18 Review "First Man"
First Man, one of the most anticipated films during the Toronto International Film Festival (TIFF)  hits theatres this weekend. There were about ten public screenings during the festival, and each of them fully sold out.  Director Damien Chazelle always has a way to tell an incredible story in the most emotional, intimate way possible. Almost after 50 years later, we often forget the challenges and incredible effort that Neil Armstrong took in being the first man to land on the Moon.
In First Man, Chazelle retells the story of the Apollo 11 mission in 1969, through Armstrong's (Ryan Gosling) personal life. Being a historic moment in US history, we've often seen NASA and other space programs version of the journey, but Armstrong's personal struggle is overlooked. Chazelle takes this up a notch by creating the beautiful vision of Armstrong's journey on how his mission was affected by the death of his young daughter, and how he overcomes the obstacles and tragedies.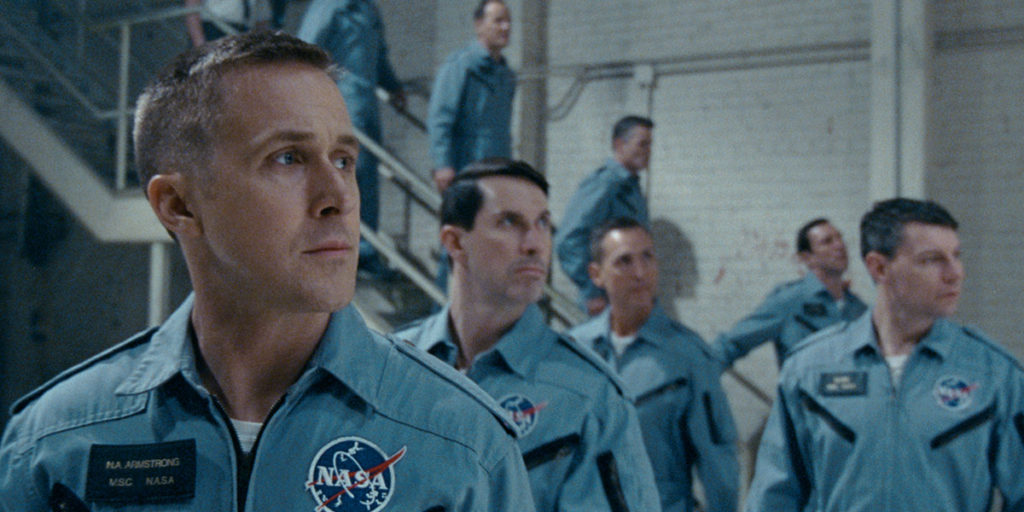 It's a breathtaking and immersive film in IMAX (You'll really feel like you're apart of the moon) where the audience can really see the mistakes and tragedies through the course of the Apollo and Gemini missions. The details and shots are portrayed in a way feels so real, and even watching Armstrong stepping onto the surface of the Moon, it feels as if it's right in front of you. This is a film that truly needs to be experienced in IMAX to really feel the magical moments.
Gosling's performance is emotionally crushing but the remarkable performance was delivered by Claire Foy who plays Armstrong's wife, Janet. We don't get to see her much in the film, but there is one heartbreaking scene where Foy delivers a emotional speech right before her husband is about to commence on his journey.
First Man is heroic, mythologizing and a truly intimate film which is bound to land Chazelle at least another Oscar nomination, perhaps another win.
Universal Pictures releases First Man on Friday, October 12, 2018