CMW 2018 Presents: iHeartRadio Fan Fest
On Friday May 11thiHeartRadio and Canadian Music Week have teamed up for their 3rd fan fest, this time bringing a bunch of amazing talent. This year's lineup included Elijah Wood x Jamie Fine, Allie X, Tyler Shaw, Shawn Hook, Marianas Trench, Ria Mae, Alx Veliz as well as the headliners French Montana and DVBBS.
In previous years, the only way you could get into this event was if you won your way in from an iHeartRadio station. However, this year the event was open to the public which allowed fans of these performers to catch a few songs from them. As always this event was very fan interactive which made for a very good time overall.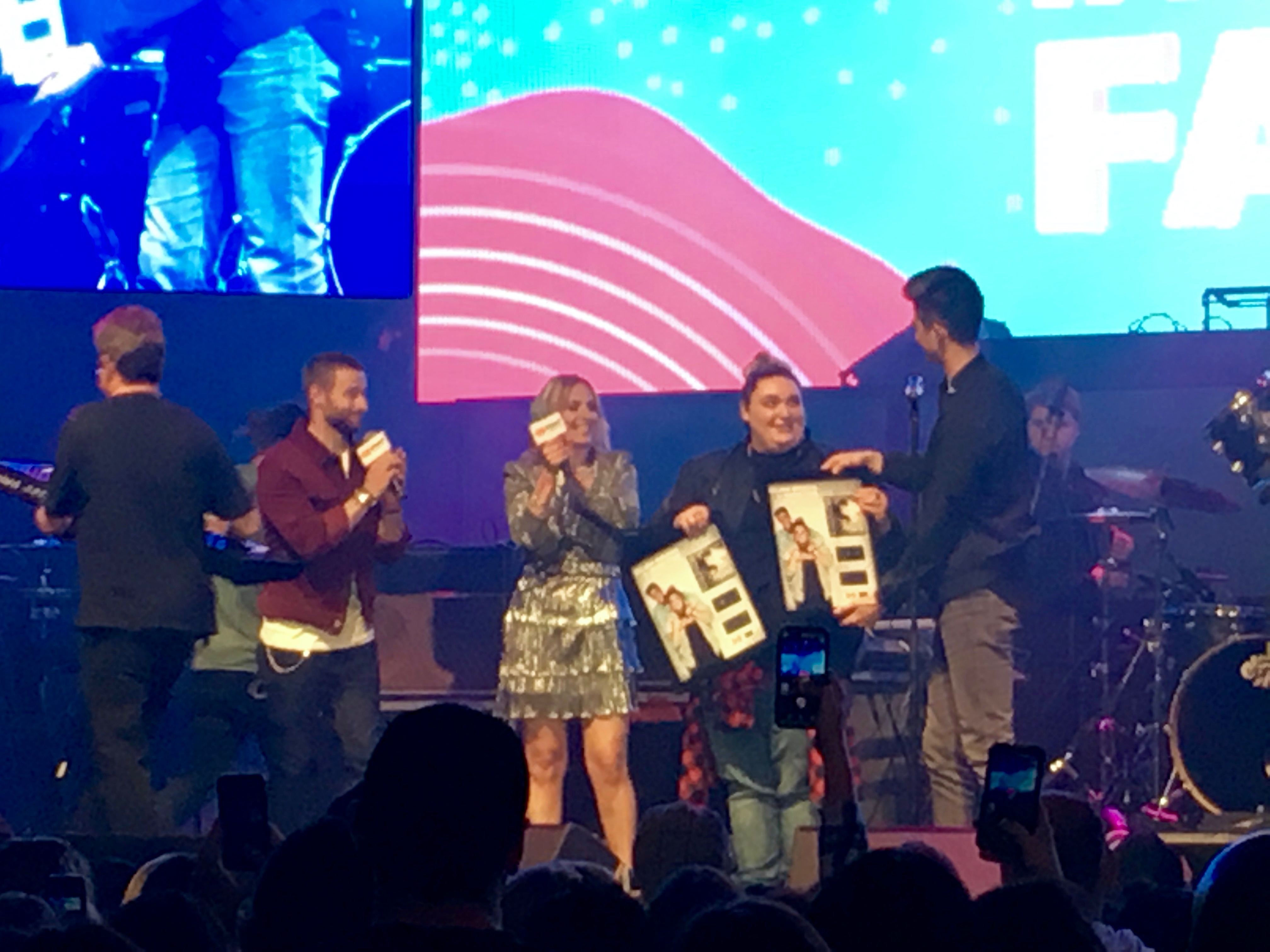 Elijah Woods x Jamie Fine
The first act of the night was Elijah Woods x Jamie Fine. Having been a fan of the show "The Launch" I was excited when it was announced that they would be playing as they were one of my favorites from the show. Elijah and Jamie played only two songs "Ain't Easy" and a cover of "Lean On" by MO but those two songs definitely left an impression on the audience as most people around me where taking about how good they were. Directly after their performance they were told that their song "Ain't Easy" has gone platinum in Canada!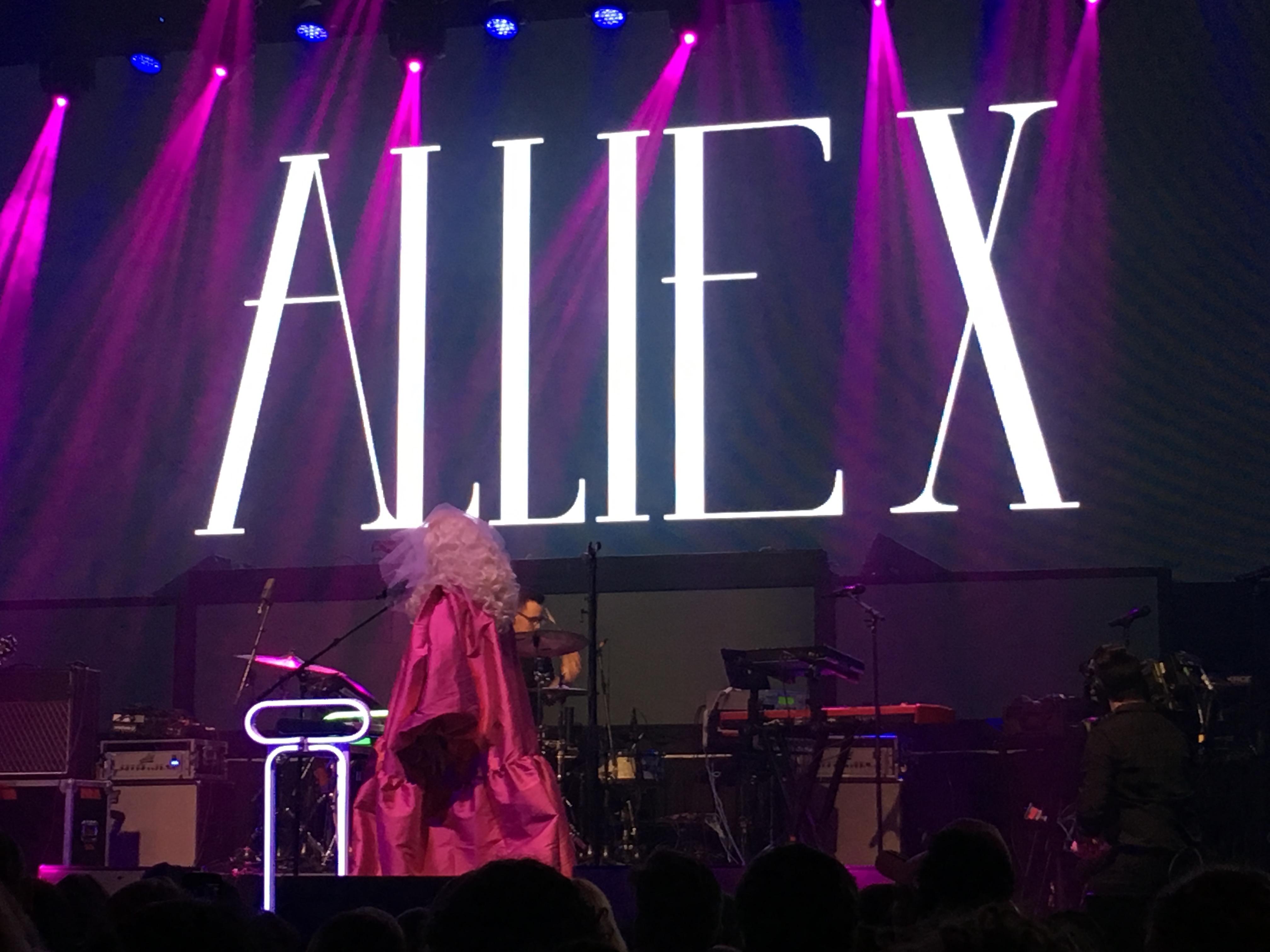 Allie X
The second performance of the night was by Allie X. When she first walked on stage she was barely recognizable, wearing a big elaborate costume that somewhat resembled something Lady Gaga would wear. Allie X opened her set with "CATCH" which was then followed by "Casanova". Between and during the songs she would remove items of her costume which I think was supposed to symbolize her showing the audience who she really was and that she isn't like every other pop artist being someone she truly isn't by hiding behind a mask. Her doing this really added to the performance as it added a sense of wonder. Allie X's last song was her single "Paper Love".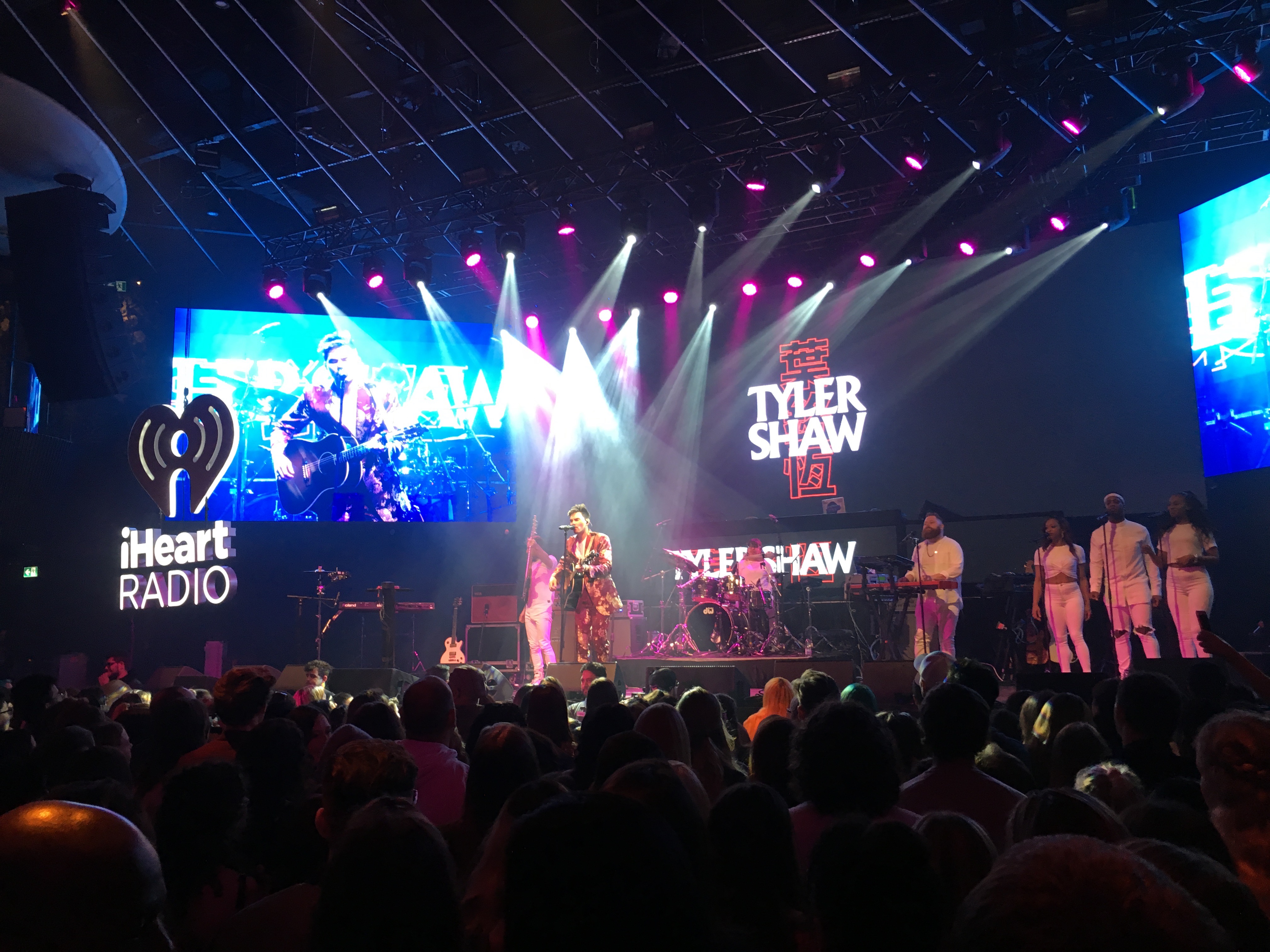 Tyler Shaw
Up next was Tyler Shaw, having heard many songs throughout the years from him I was actually quite egar to see him live. Tyler played a mixture of both new and old songs including "Wicked" "House of cards" and "Cautious".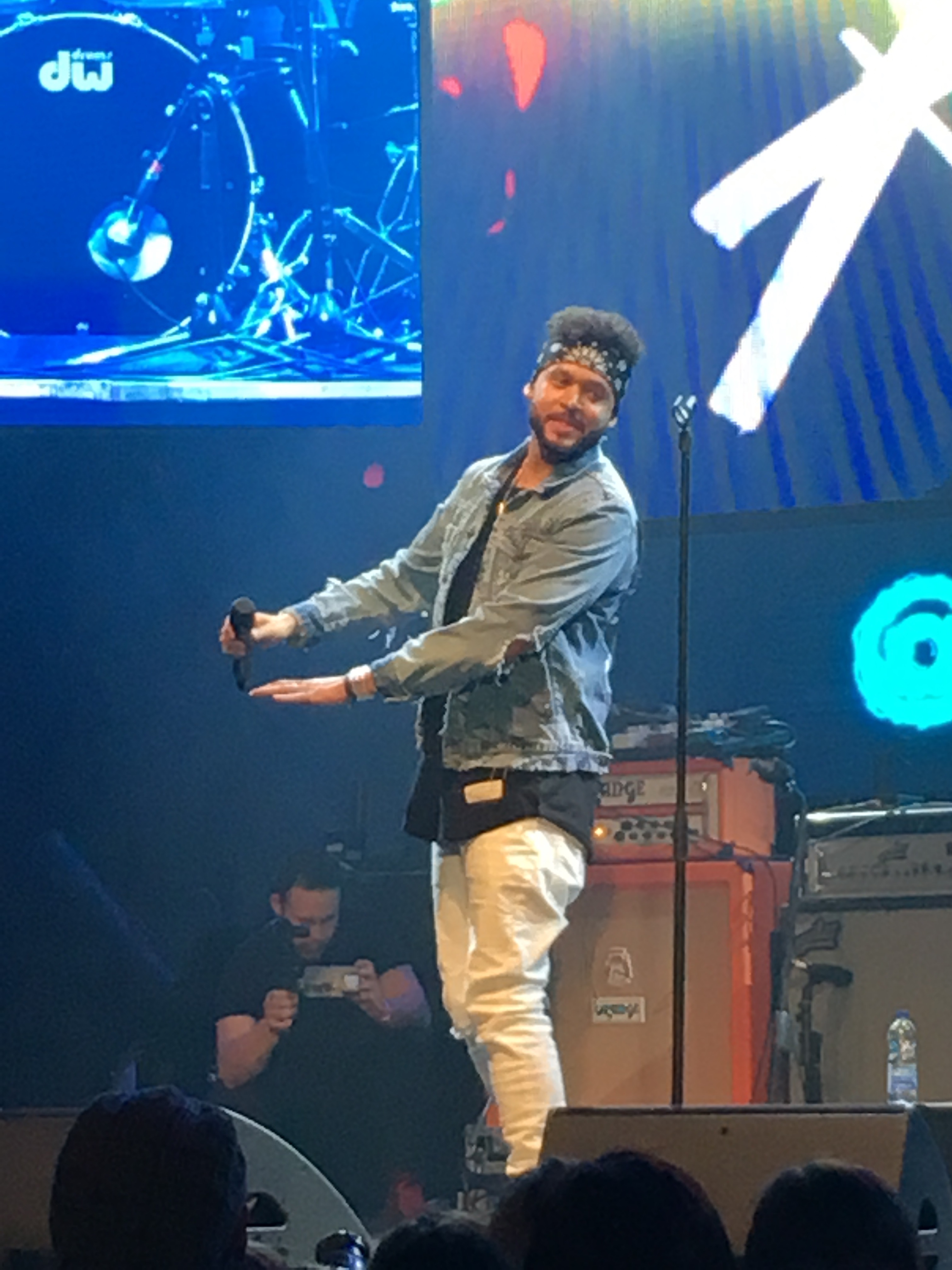 Alx Veliz
Following Tyler Shaw was Alx Veliz whom turned the whole venue into a dance party. Alx treated his fans to two songs "Higher" and fan favorite "Dancing Kizomba"
Ria Mae
Ria Mae is someone I have seen a few times and I swear every time I see her I become more and more of a fan. Her performances are always so genuine and this one at fan fest was no exception. Ria Opened with "Bend" followed by "Ooh Love" both songs had most of the audience swaying along to the songs. Ria Mae then closed the set off with her newest single "Red Light".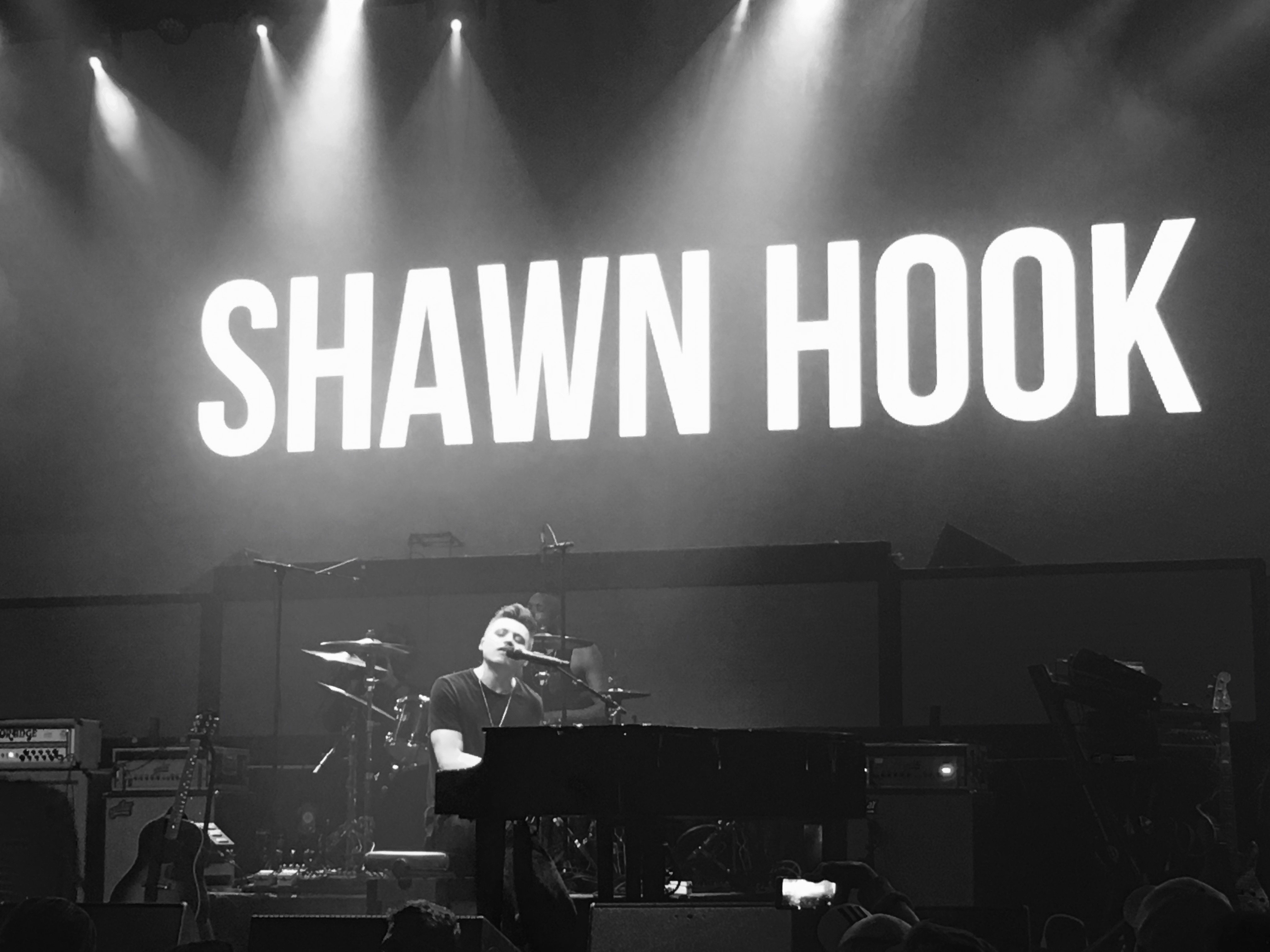 Shawn Hook
Like Tyler Shaw, I always hear Shawn Hook on the radio and have always wanted to see live. Every time in the past when I've tried to catch a set by Shawn Hook something comes up, so this time I was happy to actually get to see him. Playing songs like "Reminding Me" "Never Let Me Go" and "Dancing in the Sky" had fans of all ages singing along to every word. Despite the technical difficulties that made his piano sound like a "harpsichord" I thought he was really entertaining and sounded amazing live.
Marianas Trench
I have been a fan of Marianas Trench for a very long time (ever since they put out Fix Me) so to say I was excited would an understatement. Opening up with "Who Do You Love" allowed the audience to see their true talent within the first couple of minutes. As usually the whole band played/sang with a ton of energy especially lead singer Josh Ramsey. Marianas trench only played 4 songs "Stutter" "Rhythm of Your Heart", and "Fallout".  There seemed to be quite a bit of Marianas Trench fans in the crowd as directly after they were finished preforming the crowd was chanting "one more song, one more song".  Sadly, their time was up.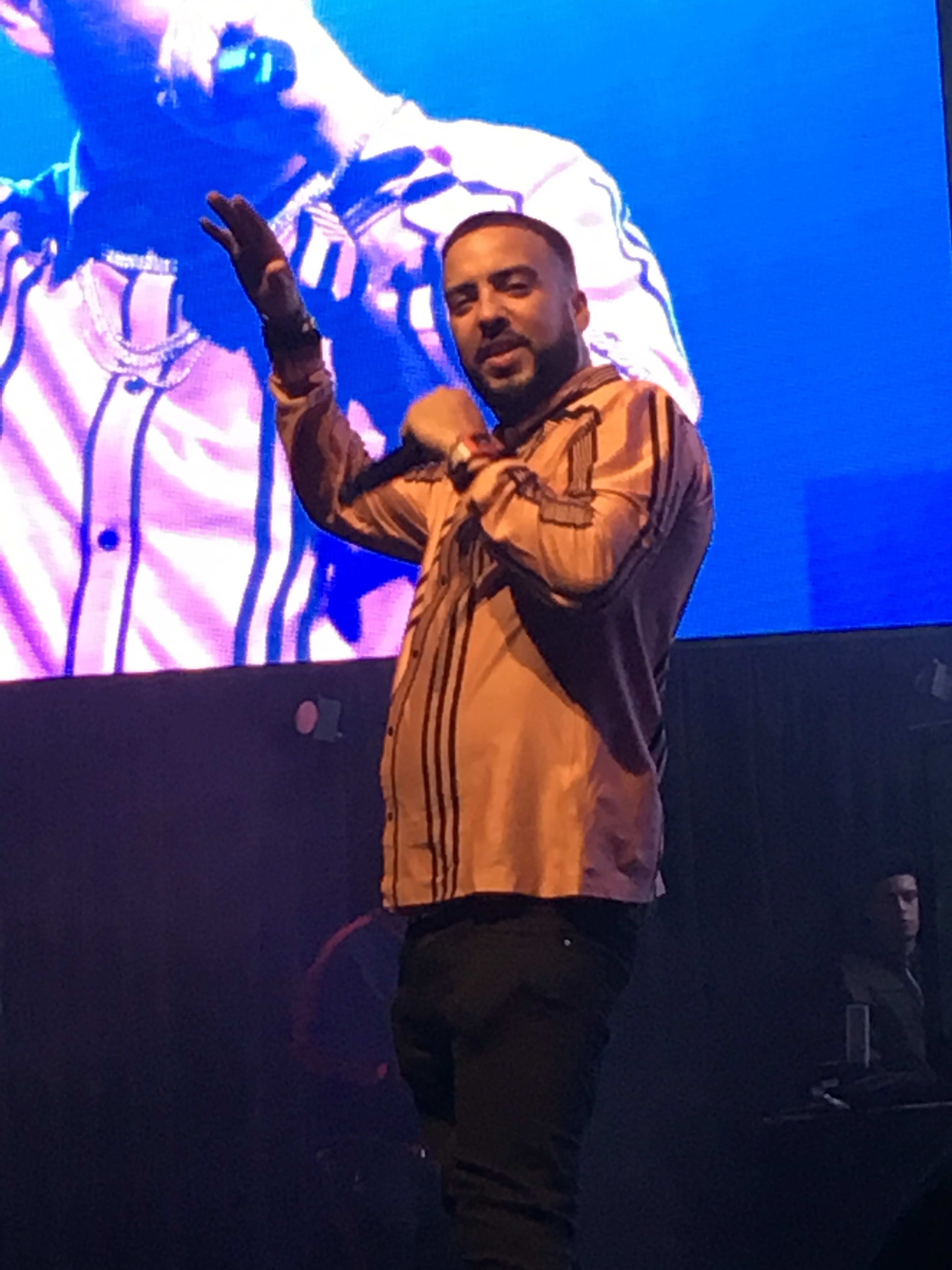 French Montana
Fans were anxiously waiting for French Montana come on stage. As soon as he hit the stage. Similarly, like Big Sean who played Fan Fest last year French Montana. French Montana played his hit song "unforgettable"
DVBBS
The final act of the night was Orangeville electronic duo DVBBS. Directly before they hit the stage it was announced that they would be playing an hour-long set. DVBBS' show turned Rebel into one massive dance party. They took full advantage of the screens located on stage and it was also pretty cool that they got the center piece type light within Rebel to move as it does during a regular club night. Song after song DVBBS had the crowd going crazy. They truly electrified Rebel. The final song of the night was a remix of their hit song Tsunami.